No feature of the ACT distinguishes that test more from its College Board rival than the Science section. How can a test section as enduring and prominent as this one still be so poorly understood? Amy and Mike invited author and test prep guru Michael Cerro to provide some definitive answers regarding what ACT Science is all about.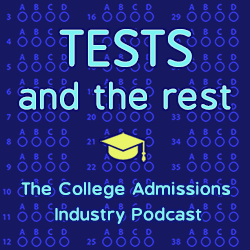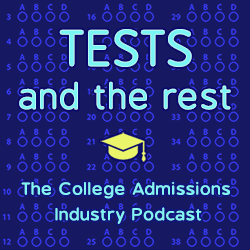 What are five things you will learn in this episode?
What makes ACT Science different from every other test section?
How much actual science does a test taker need to know?
In what way is ACT Science a test of "Where's Waldo?"
How valuable is an understanding of the scientific method?
Is ACT Science something that can be effectively prepared for?
MEET OUR GUEST
Michael graduated from The Cooper Union for the Advancement of Science and Art with a Master's in Chemical Engineering. He has been passionate about teaching since high school, where he tutored New York State Regents preparation in math and science subjects for families who could not afford private instruction. He is a lover of all sports, a P90X graduate, and lifelong chess player.
Michael is the author of Private Prep's ACT science guide, For the Love of ACT Science: An innovative approach to mastering the science section of the ACT standardized exam. He is also the co-author of For the Love of ACT Math and For the Love of SAT Chemistry.
LINKS
What does the ACT Science test measure?
ABOUT THIS PODCAST
Tests and the Rest is THE college admissions industry podcast. Explore all of our episodes on the show page.