The existence of a science test sets the ACT apart from all other college entrance exams. What should a student do to be set apart from peers on this challenging test section? Amy and Mike invited educator Robin Satty to explore top lessons for ACT science.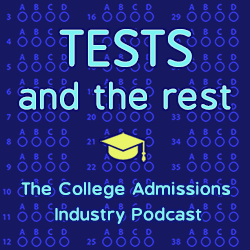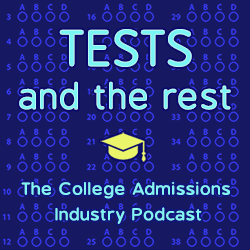 What are five things you will learn in this episode?
How important is specific science knowledge vs other skills on the ACT Science Test?
How has this section changed over time?
How can students approach each of the three types of Science passages differently?
What makes some questions harder and some questions easier?
Which questions give students the most trouble, and what can they do about it?
MEET OUR GUEST
Robin Satty, Ed.D is a graduate of Brown University with a Bachelors and Masters in Biology. Robin began her career in test prep in 2010 at Revolution Prep and began teaching science full time in 2011. Since then, she has taught Biology, Chemistry, and General Science at the middle school and high school levels, while tutoring for the SAT and ACT. Since earning her doctorate in STEM Education from the University of Pittsburgh, she has stepped back from full time teaching to focus on curriculum, consulting, and tutoring.
Robin is the recent author of 28 ACT Science Lessons to Improve Your Score in One Month. Learn more about her and her background, experience, and practice in her TEST PREP PROFILE from episode #208.
Find Robin at https://stemsmartconsulting.com or robin@stemsmartconsulting.com.
LINKS
28 ACT Science Lessons to Improve Your Score in One Month
All* the Science You Need to Know: *to Ace the ACT Science Section
RELATED EPISODES
WHAT IS ACT SCIENCE ALL ABOUT?
HIGH-PRIORITY SAT AND ACT TOPICS
EMERGING TRENDS IN SAT AND ACT CONTENT
ABOUT THIS PODCAST
Tests and the Rest is THE college admissions industry podcast. Explore all of our episodes on the show page.
ABOUT YOUR HOSTS
Mike Bergin is the president of Chariot Learning and founder of TestBright. Amy Seeley is the president of Seeley Test Pros. If you're interested in working with Mike and/or Amy for test preparation, training, or consulting, feel free to get in touch through our contact page. We'd love to hear from you!