Success in getting into a school does not guarantee success in staying there, and persistence should be an active concern for students, parents, and institutions alike. Amy and Mike invited college consultant Beth Howland to explore what to do when a student struggles in college.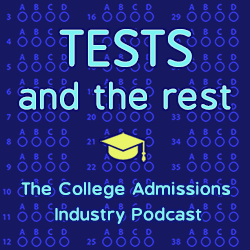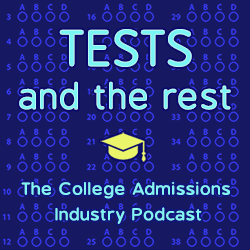 What are five things you will learn in this episode?
How can you tell when a student who struggles at college needs help?
What can be done when a student struggles academically?
What can be done when a student struggles socially?
What can be done when a student struggles emotionally?
How can you assess in advance if a student might not be ready for college?
MEET OUR GUEST
Prior to founding College Navigators LLC, Beth A. Howland spent 25 years advising and mentoring undergraduate students at several institutions. Most recently, Beth worked for 14 years at Cornell University in both direct service and leadership roles in student development within the College of Engineering, the Hotel School, and the Office of Undergraduate Biology. Beth graduated with honors from Ithaca College and is a two-time NCAA National Champion, Academic All-American, and Hall of Fame inductee in women's soccer. After earning her undergraduate degree in psychology, she worked for five years as a Family Caseworker for Family and Children's Service in Ithaca. She then completed an advanced degree in health and human performance with a concentration in sports psychology.
Over the course of her career, Beth served as a pre-major mentor, major advisor, and faculty advisor at both Duke University and Cornell University; and as a Crisis Manager and Residential House Fellow at Cornell University. She provided advising and support for thousands of students, including those who identify as BIPOC, first-generation, pre-health, under-prepared, and high-achieving, as well as Division I student-athletes and students who were managing a variety of challenges or disruptions throughout their college experience. During her career Beth founded and directed comprehensive academic advising, career development, and community engagement programs for Division-I student-athletes at Cornell University, Tulane University and Duke University. Beth transitioned out of athletics in 2005. Prior to returning to Cornell Beth worked as the inaugural Assistant Director of Student Development for the Robertson Scholars Program, a multi-campus, cohort-based, collaborative leadership development program with Duke University and UNC-Chapel Hill.
Throughout her career in higher ed, Beth prioritized advocating for university policies, procedures and opportunities to be more inclusive, equitable, transparent, and visible. During the pandemic Beth confirmed that she is most energized by coaching individual students as they discover themselves, negotiate life's ups and downs, and prepare for their careers. Beth's passion for working intensively one-on-one with students and extensive understanding of and ability to assist students navigate the complexities of institutions within higher ed, led her to start College Navigators LLC and invest full-time in college student success coaching…decision to degree.
Find Beth at beth@college-navigators.com.
LINKS
Transition to College: Here's What Students Have to Say About It
When Your College Student is Struggling or in Trouble
College/Off to College Archives
CollegiateParent
Preparing for College Emotionally, Not Just Academically
RELATED EPISODES
THE UNWRITTEN RULES OF COLLEGE SUCCESS
HELPING STUDENTS PREPARE FOR THE DEMANDS OF COLLEGE
WHY COLLEGE READINESS MATTERS
ABOUT THIS PODCAST
Tests and the Rest is THE college admissions industry podcast. Explore all of our episodes on the show page.
ABOUT YOUR HOSTS
Mike Bergin is the president of Chariot Learning and founder of TestBright. Amy Seeley is the president of Seeley Test Pros. If you're interested in working with Mike and/or Amy for test preparation, training, or consulting, feel free to get in touch through our contact page. We'd love to hear from you!