While college applicants are often offered all different sorts of financial aid, one type of aid stands head and shoulders above the rest. Amy and Mike invited educational consultant Nancy Paul to answer the most common questions about merit aid.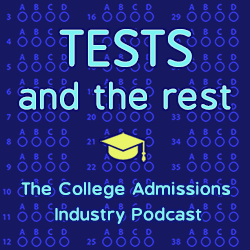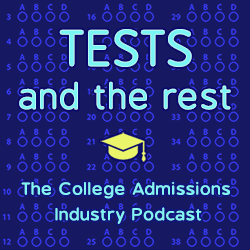 What are five things you will learn in this episode?
What is merit aid, and why is it more desirable than other forms of financial aid?
What are the most common criteria for merit aid, and do test scores still matter?
Can a student ever earn enough merit aid to cover all costs of college?
How can applicants find out about merit aid?
What are some common myths around merit aid and college costs?
MEET OUR GUEST
Nancy Paul believes that every family has a right to know how they can pay less for college…and empower students with confidence, life skills and financial literacy in the process.
Nancy founded The Institute for Financial Literacy in College Planning to educate, collaborate and advocate around the importance of financial literacy as a solution to unnecessary college debt and missed opportunities.
Nancy helped her three daughters win $600,000 in merit scholarships – money for college based on student achievement. A professional speaker and consultant, she is also the author of the bestseller The Little Book about Scholarships.
She advises school districts, financial educators, credit unions, and financial advisors. Since 2011, Nancy has been creating custom strategies for families so their students can go to college without going into debt.
Find Nancy at nancy@nancypaul.com.
LINKS
The Little Book about Scholarships
How to Pay Less for College…Even if You Earn Too Much for Financial Aid
RELATED EPISODES
COMMON MISTAKES IN SCHOLARSHIP APPLICATIONS
HOW TO WIN LOCAL SCHOLARSHIP AWARDS
WHAT IS SCHOLARSHIP DISPLACEMENT?
ABOUT THIS PODCAST
Tests and the Rest is THE college admissions industry podcast. Explore all of our episodes on the show page.
ABOUT YOUR HOSTS
Mike Bergin is the president of Chariot Learning and founder of TestBright. Amy Seeley is the president of Seeley Test Pros. If you're interested in working with Mike and/or Amy for test preparation, training, or consulting, feel free to get in touch through our contact page. We'd love to hear from you!