Generations of applicants have turned to the same metrics and authorities time and again to compare institutions of higher education. Should they? Amy and Mike invited professor Jed Macosko to explore which college rankings you can trust.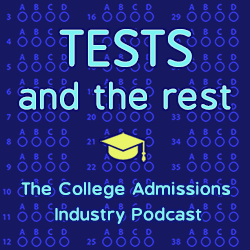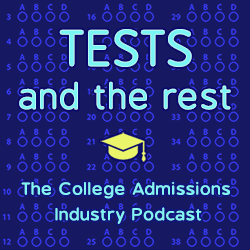 What are five things you will learn in this episode?
Why are college rankings so influential?
What do traditional college rankings purport to tell us?
What do the traditional rankings often tell us instead?
Should applicants trust college rankings?
How should applicants use rankings to evaluate schools?
MEET OUR GUEST
Jed Macosko is a Professor of Physics at Wake Forest University. In the past twenty years, he has focused his research on the biophysics of cancer, drug discovery, the mechanical properties of cells, and cellular transport. Macosko's Ph.D. work at UC Berkeley was in the structure and function of the synaptic SNARE complex, influenza hemagglutinin, and HIV's Rev response element. He performed post-doctoral research under Drs. Carlos Bustamante the action of polymerases at the single-molecule level.
Macosko hails from Minneapolis, Minnesota, and has spent time living in Minsk, Tashkent, Copenhagen, Strasbourg, and other international cities. He graduated with a B.S. from the Massachusetts Institute of Technology and worked with Nobel laureate Kary Mullis at a biotech start-up in Southern California. His lab has received millions of dollars in outside funding, and he is a contributing author of several books. His work has been cited thousands of times, and his patents have been developed in the biotech sector.
One of his most fulfilling intellectual projects so far has been to improve academic rankings with the team at Academic Influence.
Find Jed Macosko at jed@wfu.edu.
LINKS
RELATED EPISODES
US NEWS & WORLD REPORT COLLEGE RANKINGS
FINDING YOUR COLLEGE FIT
RED FLAGS IN COLLEGE SELECTION
ABOUT THIS PODCAST
Tests and the Rest is THE college admissions industry podcast. Explore all of our episodes on the show page.
ABOUT YOUR HOSTS
Mike Bergin is the president of Chariot Learning and founder of TestBright. Amy Seeley is the president of Seeley Test Pros. If you're interested in working with Mike and/or Amy for test preparation, training, or consulting, feel free to get in touch through our contact page. We'd love to hear from you!