Many families envision scholarships as a substantial contributor to an expensive college education. Yet surprisingly few have any experience actually getting those awards. Mike and Amy invited educational consultant Sherri Graf to point out common catastrophic mistakes in scholarship applications.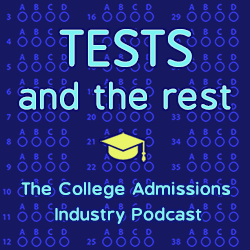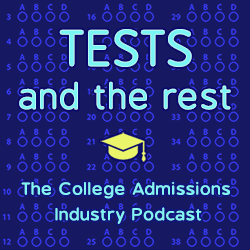 What are five things you will learn in this episode?
Why does every successful scholarship application begin with following instructions?
Does good writing make a difference in scholarship applications?
Is there a benefit to providing more information than requested?
What other elements of a scholarship application need to be respected?
What mistakes should students avoid after an application is submitted or awarded?
MEET OUR GUEST
Sherri Graf is an education consultant, author, software application developer, speaker, and CEO of Imagine Scholarships. When Sherri waded through the college admissions process with her own children and the hundreds she has mentored over the last decade, she saw an opportunity to make a bigger impact on the world. With a degree in communications and a background in education, she was equipped for the task at hand. Powered by her love for young adults and a passion for helping others, she created Imagine Scholarships.
Sherri now wears the nickname "collegeprenuer" proudly. Since 2010 she has worked with students of all ages and their families to help them achieve their educational goals and find the money to do it. As a first generation student herself, she knows the power of earning scholarships to help educational dreams come true. The passion behind the company is her desire to help others achieve their full potential and the belief that with a guiding hand, anyone can create a positive future for themselves.
Sherri has a knack for writing and loves TED Talks. With her 4 beautiful children, the right 80s tunes and her beloved golden-doodle, Sherri is determined to empower the next generation to find their place in the world and have access to the funds needed to help them achieve those goals.
Find Sherri at https://www.imaginescholarships.com.
LINKS
Tips From Scholarship Committee Experts
Celebrate You Scholarship
RELATED EPISODES
HOW TO WIN LOCAL SCHOLARSHIP AWARDS
WHAT IS SCHOLARSHIP DISPLACEMENT?
LESSONS LEARNED BY OFFERING A SCHOLARSHIP
ABOUT THIS PODCAST
Tests and the Rest is THE college admissions industry podcast. Explore all of our episodes on the show page.
ABOUT YOUR HOSTS
Mike Bergin is the president of Chariot Learning and founder of TestBright. Amy Seeley is the president of Seeley Test Pros. If you're interested in working with Mike and/or Amy for test preparation, training, or consulting, feel free to get in touch through our contact page. We'd love to hear from you!