I imagine that many of us have used or heard of the phrase, "A jack of all trades is a master of none."  What was lost in recent times is the other half of the phrase: "but oftentimes better than a master of one." Specialists are far more revered in our culture than generalists, but I believe we need to expand our view of student and personal growth like the complete adage suggests.
Things are happening fast in our world.  We have all experienced the Chat GPT kerfuffle that touched every aspect of industry, education and our society in just a matter of weeks.  Each of us has been affected by a deadly worldwide virus that consumed all aspects of our lives in just days.  The medical reaction to the virus was also unprecedented and sweeping, resulting in a universal collaboration to develop an antidote in an astonishingly brief amount of time.  Suffice it to say that our world seems to be in constant disruption. Our ability to adapt is paramount.
Eric Sheniger is an educator and author of the book Disruptive Thinking in Our Classrooms: Preparing Learners for Their Future.  I subscribe to his basic premise that educators should not prepare students for something (job specific), and instead, prepare our students for anything in an unknown future.  The skills of adaptability, emotional intelligence, critical thinking, self-awareness, and innovation skills were once considered "soft skills" in the workplace.  Becoming a generalist with these next generation skills will enable students and ourselves to work and thrive in a future that is changing ever quickly.
Years ago, I was given the task of organizing the master schedule for my high school.  My dreadful first thought had me believing that it would take me away from my specialty of counseling students.  I decided to embrace the new challenge and found myself leaning on next generation skills I had developed from a previous career in the banking industry.  Skills like numeric organization, process innovation, critical thinking, and self-awareness have allowed me to continuously improve the master schedule each year.  My experience allowed me to provide more equitable access and opportunity for student learning and enhanced my building and district-wide leadership that enabled me to influence student improvement from another vantage point.
To best influence our students and educational culture we need to become greater than just being a master of one.  The incredible importance of school districts developing next generation skills in all students is the same "jack of all trades" mindset influential counselors need to thrive in an uncertain and ever-changing world.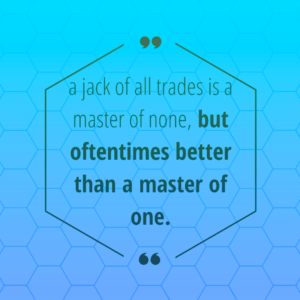 Perfectly Pertinent Podcasts
Sharing the right podcasts can extend, enrich, and deepen your influence as a counselor.
One for your students:
College Declassified: What High Schoolers Should Know About the Next Level (Tests and the Rest)
One for their parents:
Does College Engagement Matter More Than Selectivity? (Flourish Coaching)
One for you and your colleagues:
How Soft Skills Become Leadership Skills (Leading the Next Generation with Tim Elmore)
EVENT: NCAG Conference (Virtual – May 22-23, 2023)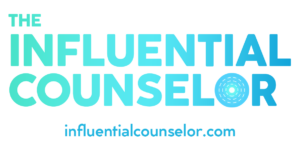 Did you enjoy this issue of The Influential Counselor? Get the next issue right in your inbox by subscribing below: