Response to stress manifests in a multitude of ways. Unfortunately, most of them are bad! Amy and Mike invited psychologist Ben Bernstein to explain how stress affects test performance.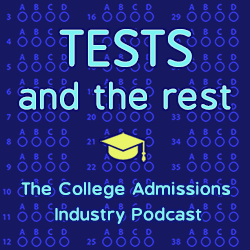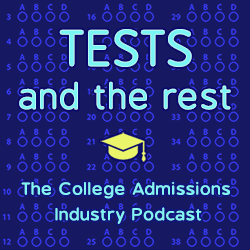 What are five things you will learn in this episode?
What is the scientific relationship between stress and performance?
How can stress be defined?
What is the 3-legged-stool model for keeping stress at an optimal level?
How can stress-reducing tools be integrated while studying and practicing for tests?
What are some of the keys to assessing underperformance?
MEET OUR GUEST
Ben Bernstein is a senior psychologist and educator specializing in top performance. Known as the "Stress Doctor," he is the author of four books on how stress affects performance: Test Success (2009), A Teen's Guide to Success (2014), Stressed Out! for Parents (2015), and Crush Your Test Anxiety (2018). His two forthcoming books, What You Should Have Learned in School: Accept, Grow and Serve and The Well-Trained Husband, will be released in 2023. His monthly blog posts on the Psychology Today website regularly receive thousands of hits.
'Dr. B' is a performance coach for Academy Award, Tony Award, and Pulitzer Prize winners. His client list includes CEO's, business owners, dentists, athletes, attorneys, physicians, parents, opera singers and actors. He lectures worldwide, live and online, to audiences of business executives, professors, parents, and healthcare professionals as well as at conventions, corporations, universities, colleges and hospitals.
An award-winning honors graduate of Bowdoin College (Brunswick, Maine), Bernstein received his doctorate in Applied Psychology from the University of Toronto (Ontario, Canada). He also holds a master's degree in Music Composition from Mills College (Oakland, California). An educator for the last fifty years, Bernstein has taught at every level of the educational system. Originally trained in London, he has received major grants from the American and Canadian governments for his work.
Paralleling his career in education and psychology, Bernstein has extensive involvement in the performing arts. He created and publicly produced original films and plays with psychiatric patients in Australia and the US. As a result of this work, he was invited to be a resource artist at Robert Redford's Sundance Institute to collaborate with writers to realize their creative ideas. He has directed theater at the Juilliard School (New York) and the National Academy for Dramatic Art (Sydney). An award-winning composer, a Master Coach at the San Francisco Opera, Bernstein is the Founder and Artistic Director of The Singer's Gym, a non-profit training workshop for professional singers to have more vitality, spontaneity and connection in their work.
Bernstein's wife, Suk Wah, is a novelist. The couple divide their time between the San Francisco Bay Area and Tamil Nadu in south India.
Ben can be reached at drb@drbyourbest.com.
LINKS
Yerkes–Dodson law
How to Breathe When Feeling Stressed
Bernstein Performance Index
CRUSH YOUR TEST ANXIETY
RELATED EPISODES
MENTAL TECHNIQUES FOR PEAK TEST PERFORMANCE
USING MINDFULNESS FOR TEST AND SCHOOL SUCCESS
HOW TO BREATHE DURING STRESSFUL ACADEMIC SITUATIONS
ABOUT THIS PODCAST
Tests and the Rest is THE college admissions industry podcast. Explore all of our episodes on the show page.
ABOUT YOUR HOSTS
Mike Bergin is the president of Chariot Learning and founder of TestBright. Amy Seeley is the president of Seeley Test Pros. If you're interested in working with Mike and/or Amy for test preparation, training, or consulting, feel free to get in touch through our contact page. We'd love to hear from you!