Every college applicant seems to dream of attending an elite academic or athletic institution. But does the difficulty in getting into a school predict the value of its education? Amy and Mike invited lecturer and author Denise Pope to explain why college engagement matters more than selectivity.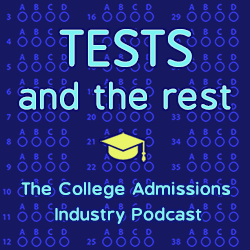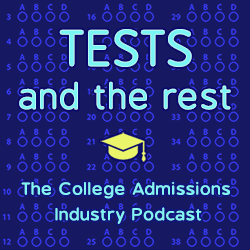 What are five things you will learn in this episode?
How do expectations and stress impact engagement?
Does college selectivity matter to learning or well-being in the long run?
What does engagement mean in the context of college?
How does intellectual vitality improve college fit?
How can educators cultivate engagement on the high school level?
MEET OUR GUEST
Denise Pope, PhD, is a Senior Lecturer at the Stanford University School of Education. For the past 13 years, she has specialized in student engagement, curriculum studies, qualitative research methods, and service learning. She is co-founder of Challenge Success, a research and intervention project that aims to reduce unhealthy pressure on youth and champions a broader vision of youth success.
Challenge Success is an expanded version of the SOS: Stressed-Out Students project that Dr. Pope founded and directed from 2003-2008. She lectures nationally on parenting techniques and pedagogical strategies to increase student health, engagement with learning, and integrity.
Her book, Doing School: How We Are Creating a Generation of Stressed Out, Materialistic, and Miseducated Students was awarded Notable Book in Education by the American School Board Journal, 2001. Dr. Pope is a three time recipient of the Stanford University School of Education Outstanding Teacher and Mentor Award. Prior to teaching at Stanford, Dr. Pope taught high school English in Fremont, CA and college composition and rhetoric courses at Santa Clara University. She lives in Los Altos, CA with her husband and three children.
Find Denise at info@challengesuccess.org.
LINKS
Doing School: How We Are Creating a Generation of Stressed Out, Materialistic, and Miseducated Students
Challenge Success
Gallup Alumni Survey and the Six College Experiences That Drive Success
A "Fit" Over Rankings: Why College Engagement Matters More Than Selectivity (90 second video summary)
ABOUT THIS PODCAST
Tests and the Rest is THE college admissions industry podcast. Explore all of our episodes on the show page.