One of the major selling points of the current wave of natural language processing tools driven by AI technology is assistance in composing essays. What, then, are the implications for any admissions process that depends heavily on authentic writing samples? Amy and Mike invited educator Barak Rosenbloom to consider the state of college essays in the age of artificial intelligence.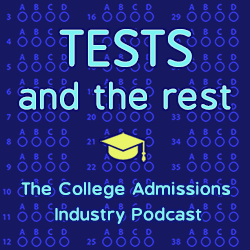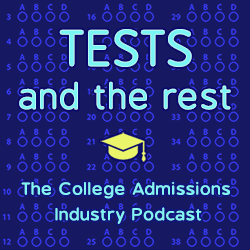 What are five things you will learn in this episode?
Can current AI really write as well as humans?
What makes the act of writing an application essay intrinsically valuable?
Are there ways to differentiate AI essays?
How can AI help writers in a way that has integrity?
What might the near future hold for college essay requirements?
MEET OUR GUEST
Barak Rosenbloom is the founder, owner, and Chief Essay Mentor of Essay Mentors, a Seattle-area company that specializes in college admissions essays. He's mentored over 500 students in a comprehensive 1-to-1 program and has delivered training and workshops to thousands of students, parents, counselors, teachers, and admissions officers.
Barak is the lead designer of EssayQuest, an all-in-one system that helps schools, teachers, and counselors help their students write better college essays. Barak and his team developed EssayQuest over eight years, incorporating principles of neuroscience, linguistics, learning theory, and instructional design.
Barak started life-after-college as an English teacher; spent five years at the US Department of Labor; and for fifteen years was a leadership, organization development and communication consultant.
Barak can be reached at essaymentors.com or essayquest.com.
LINKS
The College Essay Is Dead
6 college admissions experts share their biggest predictions for 2023
Influential Counselor: AI Essays
RELATED EPISODES
TABOO ESSAY TOPICS
WRITING RHETORICALLY IN ADMISSIONS ESSAYS
UTILIZING A REFLECTION JOURNAL TO PREPARE FOR A COLLEGE ESSAY
ABOUT THIS PODCAST
Tests and the Rest is THE college admissions industry podcast. Explore all of our episodes on the show page.
ABOUT YOUR HOSTS
Mike Bergin is the president of Chariot Learning and founder of TestBright. Amy Seeley is the president of Seeley Test Pros. If you're interested in working with Mike and/or Amy for test preparation, training, or consulting, feel free to get in touch through our contact page. We'd love to hear from you!