Grades 9 through 12 represent one of the most influential periods in a person's life, a time of dramatic change and growth during which many teens determine the trajectories of their lives. Amy and Mike invited educator Flo Brett to share what parents, educators, and counselors should know about how to be successful in high school.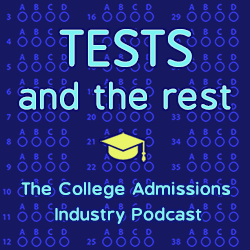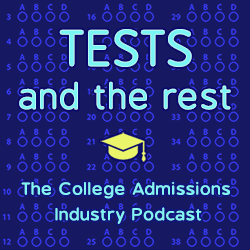 What are five things you will learn in this episode?
What difficulties do students typically experience in their transitions into high school?
What are the keys to a strong start in the freshmen year?
What skills do students need to be successful in their first steps in their high school experience?
What are the red flags that could indicate a student failing in their high school experience?
What can parents and professionals do to assist in these transitions?
MEET OUR GUEST
Flo Brett is the Founder and Executive Director of Effective Leadership Academy. Since serving as a LEAD ICU Nurse Manager, Training and Development Lead and Clinical Governance Manager at a hospital within the United Kingdom, Flo has been guided by her education with degrees in Nursing and Leadership Development.
Flo has built a reputation for her work around managing complex cultural change, merger and acquisitions and has driven quality initiatives across large organizations. She has developed and implemented leadership and development programs in many diverse settings from corporate to nonprofit organizations, from board to operational level, university-level teaching, prison environments and teaching within many Pre K-12 establishments. She became a disruptor in the Leadership Training Agenda having the opportunity to blend her two passions and founded The Effective Leadership Academy in 2008, impacting over 42,000 students to develop their most valuable assets – themselves. Flo strongly believes that your thoughts, values and beliefs, create your reality… They form the attitudes that drive your behavior. If you want better results, you have to change the behavior that drives them.
Find Flo at flo@effectivela.org.
LINKS
Learn how to be smarter with this one stupid trick
Ever Failed, Try Again, Succeed Better: Results from a Randomized Educational Intervention on Grit
Effective Leadership Academy
RELATED EPISODES
HOW TO BECOME A RIDICULOUSLY EFFECTIVE STUDENT
WHAT IS SOCIAL AND EMOTIONAL LEARNING?
ADVOCACY FOR PARENTS OF HIGH SCHOOLERS
ABOUT THIS PODCAST
Tests and the Rest is THE college admissions industry podcast. Explore all of our episodes on the show page.
ABOUT YOUR HOSTS
Mike Bergin is the president of Chariot Learning and founder of TestBright. Amy Seeley is the president of Seeley Test Pros. If you're interested in working with Mike and/or Amy for test preparation, training, or consulting, feel free to get in touch through our contact page. We'd love to hear from you!