Learning does not just happen but represents, instead, a skill set that should be improved and refined by anyone seeking any kind of education. Amy and Mike invited author Brad Smith to explore how to become a ridiculously effective student.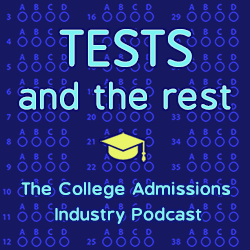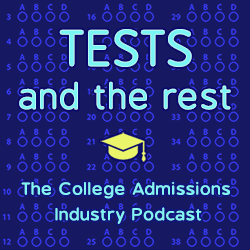 What are five things you will learn in this episode?
Why do many college students find themselves unprepared for higher education?
What limiting beliefs and misconceptions hold students back?
How does a study environment influence success at school?
What kind of study system leads to better learning in less time?
Why should students strive toward a balanced lifestyle?
MEET OUR GUEST
Brad Smith was born in Youngstown, Ohio where he has resided all his life. His current position is as VP of Finance and he is also a member of the board at Compco Industries in Columbiana, Ohio. Compco Industries is one of the leading manufacturers of tank heads in the United States and is currently in its 4th generation of family ownership. Brad officially joined the Compco team, just after graduating from college, in January of 2016. He took a passion in learning the ins and outs of the business to help him in his duties by working in every position in the company before ending up at his current title.
Brad graduated from Youngstown State University in 2015 with a Bachelor of Science in Business Administration with a double major in accounting and finance. He was able to graduate Summa Cum Laude with a 4.0 GPA while being a member of the Youngstown State baseball team in all four years of his college career.
After graduating, Brad analyzed his time in college and identified a step-by-step studying process that resulted in his success. This process could be taught, replicated, and followed. He wanted to share this with the world to help the next generation of students thrive. He ended up writing a book and giving a TEDx talk on this subject. Both have been released and are available as of April 2022.
Brad can be reached at https://collegestresstosuccess.com.
LINKS
From College Stress to Success: Save time, simplify studying and ace your college experience
College Stress to College Success | Brad Smith | TEDxYoungstown
RELATED EPISODES
WINNING THE GAME OF SCHOOL
HOW TO TEACH STUDENTS TO STUDY EFFECTIVELY
FAST AND SLOW LEARNERS
ABOUT THIS PODCAST
Tests and the Rest is THE college admissions industry podcast. Explore all of our episodes on the show page.
ABOUT YOUR HOSTS
Mike Bergin is the president of Chariot Learning and founder of TestBright. Amy Seeley is the president of Seeley Test Pros. If you're interested in working with Mike and/or Amy for test preparation, training, or consulting, feel free to get in touch through our contact page. We'd love to hear from you!