Every aspect of being or raising a teenager is complicated by the emotional, irrational, and idiosyncratic responses inherent to all of us. Luckily, psychologists have been piecing together some strategies for bringing order to our typical chaos. Amy and Mike invited counselor Samantha Straub to explore using brain science to help your teen navigate the college process.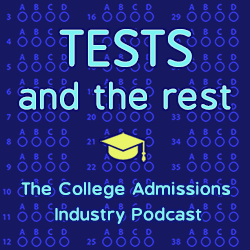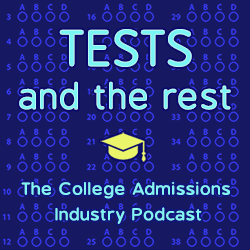 What are five things you will learn in this episode?
What distinguishes the teen brain from the adult brain?
What are the implications that adolescent brain development has on the college process?
What do all kids need from their adults during adolescence?
What parents do to make the college process turn south?
What can parents do to make the college process go well?
MEET OUR GUEST
Samantha Straub is a licensed clinical professional counselor who treats adolescents and their parents and the owner of Teen Savvy Coaching, where she provides individual and group coaching for parents of teens and tweens. As a parenting coach, Sam helps parents of teens and tweens step into their parenting role with calm and confidence during a time of big transitions–for their kids but also for the parents! In her coaching role, she blends her training as a clinical counselor with her 26 years of experience as a classroom teacher, administrator, and school counselor to help parents tame household chaos and strengthen the parent-child connection while also maintaining healthy boundaries. She lives outside of Annapolis with her husband and two kids ages 17 and 19. She has walked one kid through the college process and is in the midst of going through it again with the second.
Find Sam at https://teensavvycoaching.com.
LINKS
One way to increase teen motivation
Talk to Me First (Deborah Roffman)
RELATED EPISODES
HAPPY AND RELAXED TEENS OMNIBUS
HOW DO I MOTIVATE MY STUDENT?
HOW DO YOU KNOW IF YOU ARE READY FOR COLLEGE?
ABOUT THIS PODCAST
Tests and the Rest is THE college admissions industry podcast. Explore all of our episodes on the show page.
ABOUT YOUR HOSTS
Mike Bergin is the president of Chariot Learning and founder of TestBright. Amy Seeley is the president of Seeley Test Pros. If you're interested in working with Mike and/or Amy for test preparation, training, or consulting, feel free to get in touch through our contact page. We'd love to hear from you!