Most years, the PSAT feels inconsequential for all but the highest scoring students. The October 2023 exam, however, will put everyone–students, schools, and College Board itself–to the test as the first U.S. administration of a very new version of an old exam. Amy and Mike invited educator and author Brian Stewart to share essential information about the new digital PSAT.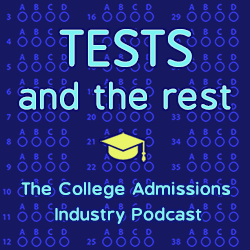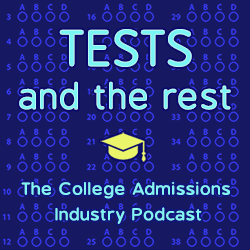 What are five things you will learn in this episode?
How is the PSAT changing in Fall 2023?
Will the scoring on the digital PSAT be different from past tests?
What do we know about how the National Merit selection process will be affected by the Digital PSAT?
How should students prepare for the digital PSAT?
Can paper resources effectively prepare students for a digital exam?
MEET OUR GUEST
At the end of his first year teaching Social Studies at Dublin Jerome High School, company founder Brian Stewart thought it would make sense to do some part-time tutoring work over the summer. After all, he had done quite well on standardized tests when he was in high school and really enjoyed coming up with creative ways to explain challenging concepts to students. Other companies charged a fortune and didn't seem to have a high-quality product.
As Brian worked with more students, word spread about the quality of his tutoring services. He started to offer ACT and SAT test prep group classes, and worked with students from all over Central Ohio. In 2011, Brian left his day job to run BWS Education Consulting full time with his wife Caitlin. Applying the expertise from her Doctorate in Occupational Therapy, Caitlin has ensured that our teaching materials and methods make high-quality test preparation accessible to students of all backgrounds and ability levels.
In 2012, Barron's Educational Series contacted Brian about submitting samples of his writing as they conducted a national search for their next ACT book author. Brian was chosen to write Barron's ACT, and has gone on to write several ACT, SAT, and PSAT books with Barron's Educational Series. His books have sold hundreds of thousands of copies worldwide.
In 2014, BWS Education expanded to have associate tutors who teach not only the ACT and SAT, but tutor students in math, science, and writing. Brian and Caitlin personally interview and train every tutor on our staff to ensure they are the best in the business. BWS is a team of committed educators who relentlessly look for the best way to deliver educational enrichment to our clients, whether it's test prep, academic help, or college admission counseling.
Brian appeared on the podcast in episode #33 to discuss PSAT and the National Merit Scholarship and in episode #383 to discuss Should You Prepare for the PSAT.
Find Brian at https://www.bwseducationconsulting.com.
LINKS
Brian's PSAT Book: Barron's PSAT/NMSQT 1520
Why take the PSAT?
PSAT and Scholarships
PSAT/NMSQT Study Guide, 2023: 4 Practice Tests + Comprehensive Review + Online Practice (Barron's Test Prep)
Colleges that offer Full-Rides for National Merit
Information on the New Digital PSAT
RELATED EPISODES
THE NEW DIGITAL SAT EXPERIENCE: A STUDENT PERSPECTIVE
TESTING GAMEPLAN FOR THE CLASS OF 2025
NEW SAT TEST SPECIFICATIONS
ABOUT THIS PODCAST
Tests and the Rest is THE college admissions industry podcast. Explore all of our episodes on the show page.
ABOUT YOUR HOSTS
Mike Bergin is the president of Chariot Learning and founder of TestBright. Amy Seeley is the president of Seeley Test Pros. If you're interested in working with Mike and/or Amy for test preparation, training, or consulting, feel free to get in touch through our contact page. We'd love to hear from you!