The various versions of high school admissions tests may be even more confusing than those for college or graduate school. As part of our series on HS admissions tests, Amy and Mike invited educator Brenna O'Neill to explain the role and structure of the Independent School Entrance Exam (ISEE).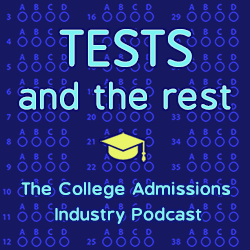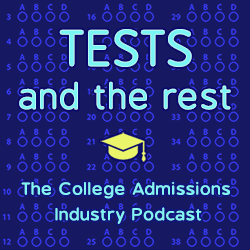 What are five things you will learn in this episode?
Who takes the Independent School Entrance Exam (ISEE)?
What are the ISEE testing seasons, and when should students test?
How and where is the ISEE administered?
What is tested on the ISEE Upper Level?
What kind of students will do well on the ISEE?
MEET OUR GUEST
Brenna O'Neill is the Director of Education for Test Innovators. Brenna brings an intimate knowledge of private schools, standardized tests, and the admissions process. Her experience in math, English, and test prep education helps to improve student learning and inform product development at Test Innovators. Brenna is excited to ensure every student's success through building excellent educational content, resources, programs, and tools.
Find Brenna at brenna@testinnovators.com.
LINKS
The Official ISEE Website
What Is The ISEE?
ISEE Prep Guide
RELATED EPISODES
WHAT IS THE HSPT?
WHAT IS THE SHSAT?
WHY SELECTIVE SPECIALIZED SCHOOLS MATTER
ABOUT THIS PODCAST
Tests and the Rest is THE college admissions industry podcast. Explore all of our episodes on the show page.
ABOUT YOUR HOSTS
Mike Bergin is the president of Chariot Learning and founder of TestBright. Amy Seeley is the president of Seeley Test Pros. If you're interested in working with Mike and/or Amy for test preparation, training, or consulting, feel free to get in touch through our contact page. We'd love to hear from you!