Techniques such as hypnosis and neuro-linguistic programming can be used to quell anxiety, sharpen focus, and boost performance. So why do so few educators know about how these skills and interventions can improve test taking outcomes? Amy and Mike invited test prep professional Bara Sapir to share some mental techniques for peak test performance.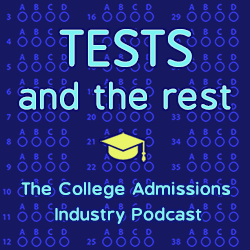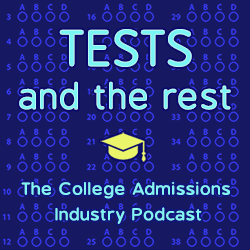 What are five things you will learn in this episode?
What are some mental enhancement techniques that allow us to be present in a pivotal moment?
Which mental enhancement techniques can be leveraged in the short term?
Why is the flow state so desirable during testing?
How can neuro-linguistic programming help reframe negative beliefs?
What is a surprising yet effective way to deal with a moment of panic?
MEET OUR GUEST
Bara Sapir, CEO/Founder of City Test Prep, is an internationally recognized expert in high-performance coaching, personal empowerment, and transformative test preparation. She has over 20 years of experience in the test preparation field, including six years as an instructor for The Princeton Review Bara is a pioneer bringing holistic, mindful human potential techniques to the test preparation field, including teaching students effective ways to stay calm, focused and able to recall material learned. She does this through hypnosis, neuro-linguistic programming, tapping, integrated life coaching, mindfulness, and more.
Sapir is the co-author of The Full Potential GMAT Sentence Correction Intensive, published by Nova Press, creator of the HypnoPrep™ method and the Full Potential™ audio series. All these products help students optimize test-taking results and professional success by reducing anxiety and enhancing concentration, confidence, and ease. This approach works as a complement to any content-based study program and will work to help students beyond content mastery and test-taking strategy. Her Full Potential™ audio series is a unique interactive audio training for SAT, GRE, GMAT, LSAT, and other standardized tests, designed to inspire relaxation and improve test scores. Sapir also innovated MindFlow, a mindful speed reading workshop that has increased students' verbal scores an average of 13% and their reading speed up to 5x..
Bara's test prep expertise has been featured in the media, including The Wall Street Journal, Business Because, CBS Bay Sunday, Cosmogirl, Women's World, Next Step, CNN/Fortune Magazine's online blog and Positive Thinking, National Public Radio (NPR), WBAI, and on Karen Salmonson's Lime Satellite Radio program, Be Happy…Dammit!.
Bara holds masters degrees in education from the Jewish Theological Seminary and in art history from the University of Michigan. She also has certifications in hypnosis, Integrative Life Coaching, Reiki, neurolinguistic programming (NLP) and Interchange Counseling. lectures and conducts workshops for students, parents, educators, business people, and creative professionals seeking high-performance results at school, work, and in life.
Find Bara at https://citytestprep.com
ABOUT THIS PODCAST
Tests and the Rest is THE college admissions industry podcast. Explore all of our episodes on the show page.