How can educators ensure that students and their families understand not just important instructions and policies but also professionalism and a clear commitment to their success? Nothing beats clear communication early and often. Amy and Mike invited three nationally recognized test prep professionals–Laura Link, Andrea Kay McFarland, and Andre Kiss–to sit on our Summer 2020 Summit panel on the essentials of client-teacher communication.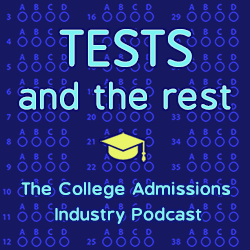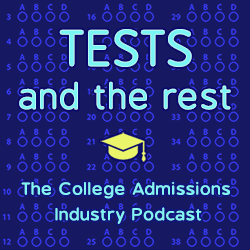 What are five things you will learn in this episode?
What is your philosophy regarding client-teacher communication?
What information do you make sure parents know about their children?
How quickly should student and parent messages be returned?
What platforms and technology facilitate superior communication?
In what ways can automation improve client-teacher communication?
MEET OUR GUESTS
As founder of Link Private Tutoring, Laura Link is so much more than a tutor: she's a certified teacher specializing in building students' strengths. In her 12 years helping students raise their test scores, Laura has discovered secrets that have helped thousands of students earn the ACT and SAT test scores that result in college acceptance and scholarship money. Parents and students alike will tell you that Laura is passionate about meeting every student where they are so they can access opportunities that fulfill their dreams. As a sought-after test prep expert, Laura has traveled the United States training teachers how to help students raise their ACT and SAT scores.
Andrea Kay McFarland is the president and founder of Kay Tutoring. A Minnesota native, she has a Master's in Education from the University of Minnesota, attended Yale for her B.A. in History and graduated cum laude from The Blake School. Andrea is a credentialed social studies teacher and has experience working as a classroom teacher as well as in one-on-one settings. Starting out as a volunteer, Andrea discovered her passion for education and tutoring in 2000. Her professional tutoring career began in 2006, when she began providing formal academic and test prep tutoring.
Andre Kiss is the founder and lead tutor for Critical Point Test Prep, which helps Philadelphia Area students get one step closer to their top-choice college with individualized SAT and ACT test prep. Andre is also the author of I Used to Hate the ACT, Too: How to Conquer the #1 College Admissions Test.
LINKS
Tests and the Rest Summer Summit 2020
Responding to Students: The 24-Hour Rule
Six Messages Every Tutor Should Send
Acuity Scheduling
SMS-Magic
Zoho CRM
Creating Gmail Templates
RELATED EPISODES
HOW PARENTS CAN BEST SUPPORT STUDENTS IN TEST PREP
WHAT MOTIVATES STUDENTS AND HOW TO ENGAGE THEM
WHAT SAT & ACT DIAGNOSTIC TESTS CAN TELL YOU
ABOUT THIS PODCAST
Tests and the Rest is THE college admissions industry podcast. Explore all of our episodes on the show page.