Teaching, tutoring, training, and coaching all describe ways we give of ourselves to help others become better in one way or another. But how can we support others if we don't support ourselves? Amy and Mike invited three nationally recognized educators–Michael Jordan, Ben Sexton, and Bara Sapir–to sit on our Summer 2020 Summit panel on the importance of self-care for tutors and test prep professionals.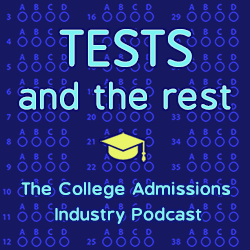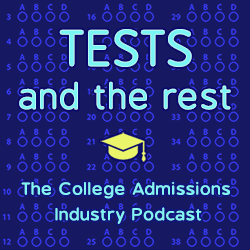 What are five things you will learn in this episode?
Why is self-care important for tutors and test prep professionals?
What do you mean when you think of self-care?
How do you manage the stress of client conflict or disappointment?
What do you advise regarding work-life balance?
How do you handle toxic staff or client situations?
MEET OUR GUESTS
Bara Sapir, CEO/Founder of City Test Prep, is an internationally recognized expert in high-performance coaching, personal empowerment, and transformative test preparation. She has over 20 years of experience in the test preparation field, including six years as an instructor for The Princeton Review. Bara is a pioneer bringing holistic, mindful human potential techniques to the test preparation field, including teaching students effective ways to stay calm, focused and able to recall material learned. She does this through hypnosis, neuro-linguistic programming, tapping, integrated life coaching, mindfulness, and more.
A resident of Dover, MA, Ben Sexton graduated with a Philosophy degree from Skidmore College in 2004 and has been working in the tutoring and test preparation industry ever since. After running a one-man show from 2005-2012, Ben began Sexton Test Prep in earnest in 2012, when he attracted his wife as a manager and began hiring tutors. Since then, Sexton Test Prep has expanded to a company of 20 employees that serves nearly 500 students each year through its mix of one-one tutoring, classes, and bootcamps. Ben writes all of the SAT/ACT curriculum for STP and continues to work with as many students as is healthy for him.
A native of Lawrence, Kansas, Michael Jordan is a National Merit Scholar and perfect-scorer on the SAT and ACT. After teaching high school band in Texas for four years, Michael branched out to test prep tutoring in 2013. He started hiring tutors in 2015, and since then, Michael Jordan College Prep has established itself as the leading provider of in-home test prep in the Dallas-Fort Worth area. Michael is still a certified teacher as well as a member of the Independent Educational Consultants Association. Outside of running a test prep business, Michael enjoys running a competitive barbecue team, cooking with his wife, Ashleigh, playing with his dog, Ella, and planning world travels.
LINKS
Tests and the Rest Summer Summit 2020
RELATED EPISODES
MENTAL TECHNIQUES FOR PEAK TEST PERFORMANCE
THE INNER GAME OF TESTING
USING MINDFULNESS FOR TEST AND SCHOOL SUCCESS
ABOUT THIS PODCAST
Tests and the Rest is THE college admissions industry podcast. Explore all of our episodes on the show page.