Independent educational consultants and test prep professionals are natural partners, at least in theory. What are the keys to uncovering the kinds of productive synergies that benefit students, families, and everyone else involved? Amy and Mike invited three nationally recognized educational consultants–Judi Robinovitz, Lt. Col. Lisa Hillhouse, and Stacey Cunitz–to sit on our Summer 2020 Summit panel on how IECs and test prep professionals can work together.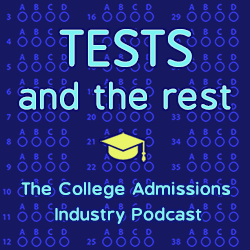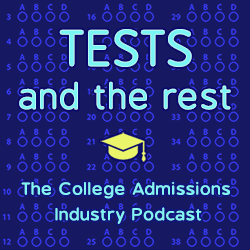 What are five things you will learn in this episode?
Why do IECs so often work in conjunction with test prep professionals?
How large do these collaborative networks tend to be?
What makes a test prep partner effective?
Are referral bonuses ethical?
What are the best ways to find a great IEC?
MEET OUR GUESTS
Judi Robinovitz, founder and co-owner of Score At The Top, which comprises several family-owned, full-service Learning Centers and schools throughout Palm Beach and Broward Counties. Judi is a Certified Educational Planner with more than 30 years of experience in education. Specializing in educational counseling, she is the author of numerous books, articles, and software on test preparation and college planning. She has been a featured speaker at national educational conferences and schools.
Lt. Col. Lisa Hillhouse is an independent educational consultant and the founder of Hillhouse College and Career Advising, based in Atlanta. Prior to launching her practice, Lisa retired from the Air Force after 26 years of active duty and reserve service. Much of that time focused on officer recruitment and leadership development. Lisa is nationally recognized for her expertise and specialty of guiding and supporting students through the complex process of becoming commissioned officers.
Stacey Cunitz, founder and director of Blue Moon Educational Consulting, earned her BA in Literature and Creative Writing from Barnard College, Columbia University. She went on to earn an MA in Secondary English Education at New York University and a Certificate in College Counseling from UCLA. In 2018, she became a Certified Educational Planner. She is an active member of Independent Educational Consultants Association (IECA), Higher Education Consultants Association (HECA), the National Association of College Admissions Counselors (NACAC), and the Pennsylvania Association of College Admissions Counselors (PACAC), where she has served on various committees over the last ten years.
LINKS
Tests and the Rest Summer Summit 2020
RELATED EPISODES
HOW SCHOOL AND PRIVATE COLLEGE COUNSELORS CAN WORK TOGETHER
WHO BENEFITS MOST FROM TEST OPTIONAL POLICIES?
APPLYING TO A MILITARY ACADEMY
ABOUT THIS PODCAST
Tests and the Rest is THE college admissions industry podcast. Explore all of our episodes on the show page.