College applicants are often asked to demonstrate levels of interest that imply devotion, reverence, and unshakeable commitment. But do all schools reciprocate that respect? Amy and Mike invited IEC and author Kevin Martin to explore whether colleges care about their applicants.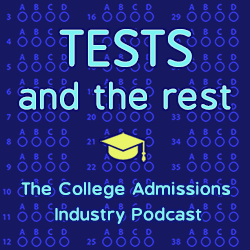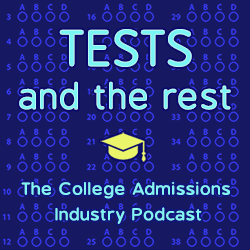 What are five things you will learn in this episode?
Why would someone think that elite colleges don't care about applicants?
How does the concept of holistic review increase uncertainty in admissions?
What elements of a college application feel frivolous or unnecessary?
What does virtue signaling mean in the context of college admissions?
How might the application process be revised to add dignity and clarity?
MEET OUR GUEST
Kevin Martin graduated Phi Beta Kappa from the University of Texas at Austin. After serving in UT-Austin's Office of Admissions, where he reviewed and scored thousands of applications, he completed a Fulbright Fellowship in Malaysia and currently travels the world while helping students gain admission to top-50 universities through his business Tex Admissions.
Martin doesn't offer simple Admissions 101 "how-to to write a killer essay" advice or promise "six easy steps" for Ivy League acceptance. Instead, Surviving the College Admissions Madness is the first of its kind to integrate applicant psychology with the sociology and economics of higher education. Martin observes that a system of bad incentives in education and society wastes hundreds of millions of hours each admissions cycle. It produces profound suffering for tens of thousands of students each year. He writes for families and high school educators who want a deeper understanding of the truth.
Martin also provides helpful advice for avoiding application mistakes, building a reasonable college list, minimizing debt, identifying cognitive errors and distortions, and helping you reframe your college applications. Martin equips readers with the vocabulary, frameworks, and tools to make sense of America's broken higher education system, starting with the admissions gatekeepers.
Find Kevin at kevin@admissionsmadness.com.
LINKS
Surviving the College Admissions Madness
Admissions Madness
RELATED EPISODES
YOU CAN'T HANDLE THE TRUTH: SECRETS OF COLLEGE ADMISSIONS
TRANSPARENCY IN COLLEGE ADMISSIONS
SHAPING AN ADMISSIONS CLASS
ABOUT THIS PODCAST
Tests and the Rest is THE college admissions industry podcast. Explore all of our episodes on the show page.
ABOUT YOUR HOSTS
Mike Bergin is the president of Chariot Learning and founder of TestBright. Amy Seeley is the president of Seeley Test Pros. If you're interested in working with Mike and/or Amy for test preparation, training, or consulting, feel free to get in touch through our contact page. We'd love to hear from you!