While a college admissions process depends on a myriad of large and small moving parts, the great challenge in applying to schools lies not in the number of criteria but in accurately guessing which ones matter most. Amy and Mike invited educational consultant Steven Mercer to analyze issues in transparency in college admissions.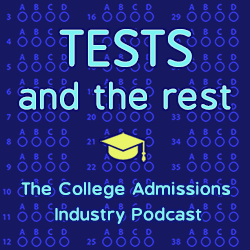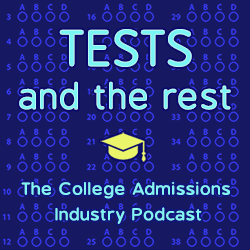 What are five things you will learn in this episode?
Why does transparency in admissions matter?
What are the differences between holistic, index, and open admissions?
Where is transparency present or lacking in admissions?
Who benefits from an absence of transparency?
How could transparency influence the policies related to test optional, test blind, academic rigor, college fit, and demonstrated interest?
MEET OUR GUEST
Steven Mercer, Ed.D. is the founder of Mercer Educational Consulting (mercered.com), a private college counseling practice in Los Angeles, CA. He is an experienced educator with an extensive background in selective college admission, counseling, teaching, and academic and non-profit leadership.
Prior to founding Mercer Educational Consulting he was an admission officer at the University of Southern California. In addition to working with students one-on-one, Dr. Mercer is an Adjunct Faculty in the on-line College Counseling Certificate program at UCSD Extension and works as a consultant to colleges and universities on matters related to college admission. Dr. Mercer has a BA in philosophy from the University of California, Santa Cruz, a MA in Human Development from Pacific Oaks College and an Ed.D.in Educational Leadership from UCLA.
Find Steven at https://mercered.com.
LINKS
What really matters in college admissions?
Who benefits from test optional policies?
RELATED EPISODES
SHAPING AN ADMISSIONS CLASS
WHO BENEFITS MOST FROM TEST OPTIONAL POLICIES?
REDUCING FRICTION IN THE COLLEGE ADMISSIONS PROCESS
ABOUT THIS PODCAST
Tests and the Rest is THE college admissions industry podcast. Explore all of our episodes on the show page.