Fraternities seem synonymous in the minds of most Americans with the classic college experience. But are the preconceived notions of these groups always positive or consistent with reality? Amy and Mike invited fraternity director Brian Bertges to enumerate the benefits of joining a fraternity.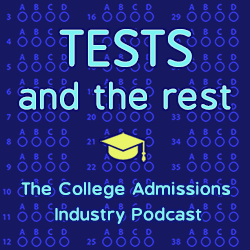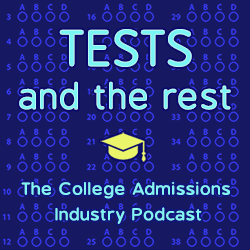 What are five things you will learn in this episode?
What are the prevailing perceptions about fraternities?
Why do most students join fraternities?
How does being a part of a fraternity help with dealing with mental health issues and stresses?
How do fraternity men compare to their non-Greek counterparts in areas such as GPA or retention?
What should one consider when joining a fraternity at their respective campus?
MEET OUR GUEST
Learning from his Marine Corps veteran father to always take care of others, Brian Bertges made two vital decisions that should shape his life. He joined two fraternities: First Theta Delta Chi and Second the United States Army.
Brian recounts his story of joining with a pivotal moment. With walking pneumonia, he couldn't walk and fraternities were inviting him to events. It was then that Michael Crust and other brothers took him to the hospital. Brian knew that he belonged with the Fraternity that took care of him when he needed it. However, due to financial concerns in the family, Brian joined the military.
After four years of honorable service, he fulfilled his promise to his brothers and came back. The leadership he learned in the military paid off as he served in multiple positions from president of the Sigma Triton Charge to President of the Interfraternity Council at the Pennsylvania State University. His undergraduate tenure culminated in the Charge winning Fraternity of the Year at Penn State, the Victory Cup for Theta Delta Chi, and Brian Greek Man of the Year at Penn State and Undergraduate of the Year for Theta Delta Chi. Brian then was selected to be a Corps Member for Teach for America, serving underprivileged kids in both New York City and the Washington, DC metro region.
Since graduating college, he has been actively involved in Theta Delta Chi International Fraternity, helping to write the curriculum for the Preamble Institute, the premier leadership conference for the Fraternity, served as a board member of the Theta Delta Chi Educational Foundation, and as the 65th President of the Governing and Visionary Board, The Grand Lodge.
Brian is currently the Executive Director of the Fraternity, helping to materialize many new innovations and programming, such as their 360 Evaluations, Veterans' Scholarship, and many resources to help develop undergraduate members to be successful. He freely hands his number out to the undergraduate members accompanied by the same dad joke, "I'll give you my number as long as you promise not to call me at 3:00 AM saying, "I got up for a glass of milk, what did you get up for?"
Brian has a Bachelor's in Biobehavioral Health from the Pennsylvania State University and a Master's degree in Public Management from the University of Maryland. He lives in Florida with his wonderful wife Mariví, and his two boys Caleb (8) and Jacob (5). He earnestly hopes his sons become Theta Delts, so he can share the bonds of brotherhood with them.
Find Brian at bbertges@tdx.org.
LINKS
Study: Grades of Greek-affiliated students suffer after joining fraternity, sorority
On Greeks and Academic Performance, National Data Tell Different Story
Mental Health Impacts of Fraternity and Sorority Affiliation
Theta Delta Chi's Resources
North American Interfraternity Conference (NIC)
RELATED EPISODES
DOES COLLEGE ENGAGEMENT MATTER MORE THAN SELECTIVITY?
WINNING THE GAME OF SCHOOL
COLLEGE DECLASSIFIED: WHAT HIGH SCHOOLERS SHOULD KNOW ABOUT THE NEXT LEVEL
ABOUT THIS PODCAST
Tests and the Rest is THE college admissions industry podcast. Explore all of our episodes on the show page.
ABOUT YOUR HOSTS
Mike Bergin is the president of Chariot Learning and founder of TestBright. Amy Seeley is the president of Seeley Test Pros. If you're interested in working with Mike and/or Amy for test preparation, training, or consulting, feel free to get in touch through our contact page. We'd love to hear from you!