For many students, acceptance to college represents the last set of academic admissions hoops they'll ever need to jump through. A whole new circus, however, awaits those hoping to earn advanced degrees. Amy and Mike invited educational consultant Linda Abraham to offer practical strategies for getting ready for graduate school.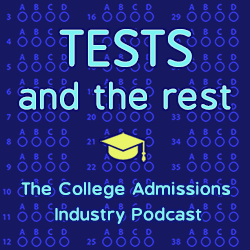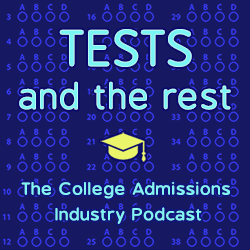 What are five things you will learn in this episode?
What should students who want to keep their grad program options open do during college?
What should college students with graduate aspirations not do?
When should students considering different grad programs take admissions tests?
What should students looking at specific programs like law or medicine do in advance?
Why is direct experience in an intended field so critical before applying to a graduate program?
MEET OUR GUEST
Linda Abraham is the founder of Accepted and has over two decades experience helping clients get admitted to top medical, law, business and graduate schools. She is also the host of the top-rated Admissions Straight Talk podcast.
Linda began helping applicants develop successful admissions strategies and craft distinctive essays in 1994. In addition to advising clients and managing Accepted, she has written and presented extensively on admissions. She also was the co-founder and first president of the Association of International Graduate Admissions Consultants.
Accepted's clients have been accepted to top professional schools throughout the country including, Harvard, Stanford, Wharton, Columbia, Kellogg, MIT, Darden, Stern, Michigan, Chicago, INSEAD, LBS and Anderson Business Schools; Harvard, Yale, Stanford, University of Chicago, Columbia, and Boalt Law Schools; and UCSF, UCLA, George Washington, Tulane, NYU, University of Wisconsin, and Tufts Medical Schools.
The Wall St. Journal, The New York Times, The Sunday Times of London, Bloomberg Businessweek, US News and CBS News are among the media outlets that have sought Linda's expertise in admissions. Business Insider named Linda one of "9 MBA consultants, coaches, and admissions experts to know if you want to get into a top business school."
Find Linda at https://www.accepted.com/.
LINKS
Accepted
Admissions Straight Talk
Accepted YouTube Channel
RELATED EPISODES
WHAT EVERY PRE-MED MAJOR SHOULD KNOW
GETTING INTO BUSINESS SCHOOL
GETTING INTO MEDICAL SCHOOL
ABOUT THIS PODCAST
Tests and the Rest is THE college admissions industry podcast. Explore all of our episodes on the show page.
ABOUT YOUR HOSTS
Mike Bergin is the president of Chariot Learning and founder of TestBright. Amy Seeley is the president of Seeley Test Pros. If you're interested in working with Mike and/or Amy for test preparation, training, or consulting, feel free to get in touch through our contact page. We'd love to hear from you!