In a surprising number of ways, putting together a new incoming class at a college is like crafting a list for the perfect party. So how can you make sure you are invited? Amy and Mike invited author Jeff Selingo to pull back the curtain on the process of shaping an admissions class.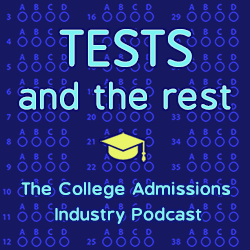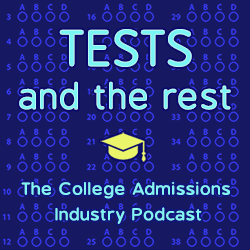 What are five things you will learn in this episode?
What does "shaping" mean in admissions parlance?
Do all colleges have the same priorities?
What role do test scores play in shaping a class?
How influential is the prospect of a full-pay family?
What might a student do to get shaped into rather than out of a class?
MEET OUR GUEST
Jeff Selingo is the author of two New York Times bestsellers, College (Un)Bound and There Is Life After College. For more than twenty years, his in-depth reporting and powerful storytelling has provided insight about the inner workings of universities and a practical roadmap for higher ed's future to students, parents, college leaders, and business executives.
Jeff's newest book, Who Gets In & Why: A Year Inside College Admissions, takes readers on a journey through the selection process from inside three admissions offices, revealing what really matters to the gatekeepers and how the ultimate decision is often based on a college's priorities.
As both an observer of higher education and an insider with academic appointments at two prominent universities, Jeff occupies a unique position to explain this critical and influential sector of the world economy. He writes regularly for The Atlantic, the Washington Post, the New York Times, the Chronicle of Higher Education and is co-host of the podcast, FutureU. His reporting and research focuses on the changing nature of work and its impact on education, paying for college, the financial sustainability of the residential campus, and shifting expectations for what the public wants from colleges.
Jeff is a special advisor for innovation to the president at Arizona State University, where he is the founding director of the Academy for Innovative Higher Education Leadership. He has also served as a visiting scholar at Georgia Tech's Center for 21st Century Universities. In addition, Jeff regularly counsels universities and organizations on their innovation strategy and storytelling.
Previously, Jeff was the top editor of the Chronicle of Higher Education, where he worked for sixteen years in a variety of reporting and editing roles. His work has been honored with awards from the Education Writers Association, Society of Professional Journalists, and the Associated Press.
He received a bachelor's degree from Ithaca College and a master's degree from the Johns Hopkins University. He is a member of the board of trustees at Ithaca College. He lives with his wife and two daughters in Washington, D.C.
Find Jeff at https://www.jeffselingo.com/.
LINKS
Who Gets In & Why: A Year Inside College Admissions
College (Un)Bound
There Is Life After College
RELATED EPISODES
WHY OPTIONAL STATEMENTS AREN'T OPTIONAL
YOU CAN'T HANDLE THE TRUTH: SECRETS OF COLLEGE ADMISSIONS
NEED BLIND AND NEED AWARE ADMISSIONS
ABOUT THIS PODCAST
Tests and the Rest is THE college admissions industry podcast. Explore all of our episodes on the show page.