Not so long ago, distance learning was mostly seen as a futuristic experiment in education. Then all instruction moved online. Where are we now, and where are we going? Amy and Mike invited ed tech consultant Phil Hill to assess the state of distance learning in higher education.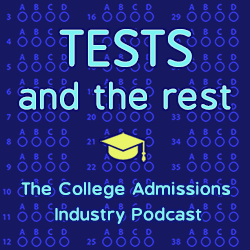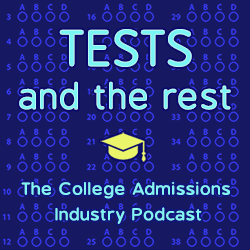 What are five things you will learn in this episode?
How can the transition from all in-person to at least partially distance learning in education be described?
Is online instruction synonymous with for-profit in higher education?
Is distance learning in higher education the same as online K-12 instruction?
Has modern distance learning efficacy really improved much?
What should future students expect as far as online classes go?
MEET OUR GUEST
Phil Hill (@PhilOnEdTech) is Publisher of the PhilOnEdTech blog and Partner at MindWires, LLC. As a market analyst, Phil has analyzed the growth of technology-enabled change for educational institutions, uncovering and describing the major trends and implications for the broader market. His unique graphics and visual presentations have been widely used in the industry. As an independent consultant, Phil helps educational institutions, technology and content vendors, and investors as they consider and implement new initiatives. Phil's clients have included Western Governors University, California Community College System, UCLA, Bournemouth University, Lumen Learning, Coursera, multiple investment firms, and others.
Previously Phil was an independent consultant through HBO Systems and Delta Initiative. In addition to PhilOnEdTech, Phil has also written for EDUCAUSE Review, EdSurge, Inside Higher Ed, and the Washington Post. He has been also been interviewed and quoted at National Public Radio, Inside Higher Ed, the Chronicle of Higher Education, the New York Times, Buzzfeed Education, and Washington Business Journal.
Find Phil at https://philonedtech.com/ or phil@mindwires.com.
LINKS
More than 50% of US Higher Ed students took at least one online course in 2019-20
RELATED EPISODES
TECHNOLOGY AS AN ENABLER IN EDUCATION
MAKING ONLINE TUTORING MATTER MORE
EDTECH IN 2021: SEPARATING FADS FROM SUSTAINABLE CHANGES
ABOUT THIS PODCAST
Tests and the Rest is THE college admissions industry podcast. Explore all of our episodes on the show page.
ABOUT YOUR HOSTS
Mike Bergin is the president of Chariot Learning and founder of TestBright. Amy Seeley is the president of Seeley Test Pros. If you're interested in working with Mike and/or Amy for test preparation, training, or consulting, feel free to get in touch through our contact page. We'd love to hear from you!