Math has been cornerstone content of the SAT since its inception nearly a century ago. What math is tested and how to prepare for it, however, evolves endlessly. Amy and Mike invited educators Jackie Pollina and Josh Kariyev to explore current best practices in how to prepare for SAT math.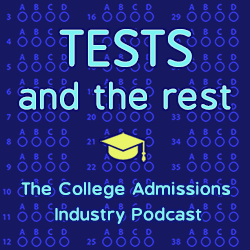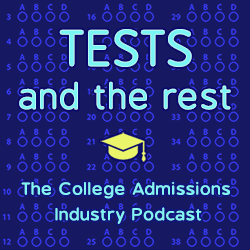 What are five things you will learn in this episode?
Is the SAT math more of a content-oriented section or a strategy-oriented section?
Is the best way to prepare for the SAT math to do practice sections from the College Board?
What are frequent topics on the SAT that most students don't know?
If a student can only learn a few topics, which ones should they really focus on?
How much math should a student have been exposed to before beginning prep for the SAT math?
MEET OUR GUEST
Jackie Pollina and Josh Kariyev are both the founders of J&J Test Prep, a company that prides itself on maintaining a modern, relatable feel for students. Jackie and Josh are both in their mid-20s, and, upon realizing that they had a knack for tutoring, turned down the traditional path to attend a graduate program and started their own business despite the cries from all around them that it was "too risky" at such a young age. Jackie and Josh are also published authors with their new SAT math workbook, No B.S. SAT Math, which is now available on Amazon.
Jackie and Josh, in maintaining a modern feel, run an academic TikTok account intended to get students more excited about learning as our world becomes increasingly digitized.
Jackie graduated with a 4.0 GPA from Hofstra University, where she majored in Philosophy; Josh graduated with a 3.96 GPA from NYU, where he majored in Mathematics. Fun Fact: Jackie and Josh are high school sweethearts–they've been dating since they were 15 years old!
Jackie and Josh first appeared on the show in episode #182 to discuss TEST PREP TIKTOK.
Find Jackie and Josh at https://www.jjtestprep.com/contact or on TikTok at @testpreptips – https://vm.tiktok.com/ZMJaCVnq3/
LINKS
No B.S. SAT Math
Why SAT Math Problems are So Wordy
RELATED EPISODES
DIFFERENCES BETWEEN SAT AND ACT MATH
CALCULATOR USAGE ON THE SAT AND ACT
COMPETITIVE MATH AND TESTING
ABOUT THIS PODCAST
Tests and the Rest is THE college admissions industry podcast. Explore all of our episodes on the show page.
ABOUT YOUR HOSTS
Mike Bergin is the president of Chariot Learning and founder of TestBright. Amy Seeley is the president of Seeley Test Pros. If you're interested in working with Mike and/or Amy for test preparation, training, or consulting, feel free to get in touch through our contact page. We'd love to hear from you!