Now that college admissions is moving back into more of a test-preferred environment, students don't have to struggle with the choice of whether or not to take a college entrance exam but rather which one. Amy and Mike invited educator Susan Powers to weigh the important factors in choosing between the digital SAT and the ACT.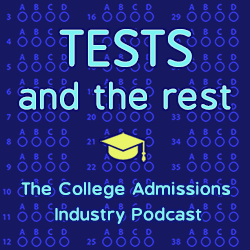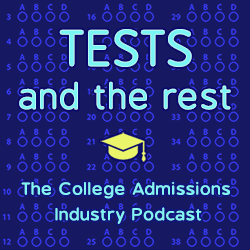 What are five things you will learn in this episode?
Why should students give thought to which test they want to take?
How are the ACT and digital SAT different?
How does the ACT Science section play into a decision about which test to take?
Should you prepare for both the ACT and digital SAT?
Are there any general rules for what types of students are better suited to either test?
MEET OUR GUEST
Susan Powers is the founder and CEO of Woodlands Test Prep, a tutoring company based in the Houston area that improves students' scores, supports students' academic success, and helps families navigate the college admissions testing process with much less stress.
Susan started teaching SAT and GMAT classes for Kaplan in 1994 as a hobby while an executive for a large oil and gas equipment company, doing strategy and acquisitions. The arrival of children put hobbies on hiatus, and she was able to return to tutoring in 2011, founding Woodlands Test Prep. The company has grown from a solopreneur to a larger company with multiple tutors. Susan delights in all aspects of the business from tutoring to curriculum and resource development to process improvement to hiring those few rare gems and teaching them how to help students too!
Susan was a National Merit Scholar and has a B.A. in French and a B.B.A. in Finance from Southern Methodist University and an M.B.A. from the University of Texas at Austin, focusing on entrepreneurship. She lives in the country with her partner, Joe, and three dogs, a cat, and a parrot named Monkey. Her two children now live adventurous lives in the mountainous West. She loves to travel around the world, play day-long board games, sing, write poetry, garden, and read a couple of books at a time.
Susan is a member of the Board of Directors of the National Test Prep Association. She first appeared on the podcast in episode 231 in a Test Prep Profile.
Susan can be reached at www.woodlandstestprep.com.
LINKS
RELATED EPISODES
WHY PRACTICE TESTS MATTER SO MUCH
NEW SAT TEST SPECIFICATIONS
THE NEW DIGITAL SAT EXPERIENCE: A STUDENT PERSPECTIVE
ABOUT THIS PODCAST
Tests and the Rest is THE college admissions industry podcast. Explore all of our episodes on the show page.
ABOUT YOUR HOSTS
Mike Bergin is the president of Chariot Learning and founder of TestBright. Amy Seeley is the president of Seeley Test Pros. If you're interested in working with Mike and/or Amy for test preparation, training, or consulting, feel free to get in touch through our contact page. We'd love to hear from you!