Test takers have more ways than ever to prepare for important exams. However, if the way you are learning doesn't involve actually taking practice tests, does it even count as prep? Amy and Mike invited educator Paul Pscolka to explain why practice tests matter so much.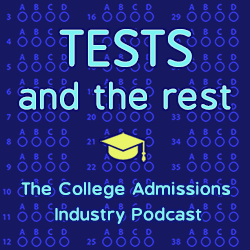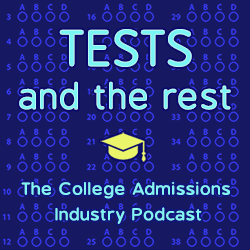 What are five things you will learn in this episode?
Is it really test preparation if you don't take practice tests?
What can be learned from practice tests?
Why is simulating official test conditions so critical?
Are timed tests necessary?
What kinds of tests provide the best practice?
MEET OUR GUEST
Paul Pscolka is the founder of Ivy Masters, an organization based out of New Jersey devoted to helping students improve their SAT and ACT scores and get accepted at their first-choice university.
Paul has taught SAT and ACT full time since 2003. His students have scored perfect on SAT and ACT as well as countless others who have scored within 100 points of perfect on SAT and within 2 points of perfect on the ACT. Many of his students have received thousands in scholarship money as a direct result of their scores.
Paul was a Division 1 student athlete at an Ivy League School. He earned his B.A. in Sociology and his M.S. Ed. at University of Pennsylvania.
Paul first appeared on this podcast in a TEST PREP PROFILE in episode 296.
Find Paul at https://www.ivymasters.com or 732-485-6480.
LINKS
How to Take a Practice Test
Why Practice Tests Matter So Much
RELATED EPISODES
WHAT SAT & ACT DIAGNOSTIC TESTS CAN TELL YOU
COMMON TESTING MISTAKES AND HOW TO AVOID THEM
WHAT DOES IT MEAN TO BE A BAD TEST TAKER?
TRANSCRIPT
TRANSCRIPT: Why Practice Tests Matter So Much
ABOUT THIS PODCAST
Tests and the Rest is THE college admissions industry podcast. Explore all of our episodes on the show page.
ABOUT YOUR HOSTS
Mike Bergin is the president of Chariot Learning and founder of TestBright. Amy Seeley is the president of Seeley Test Pros. If you're interested in working with Mike and/or Amy for test preparation, training, or consulting, feel free to get in touch through our contact page. We'd love to hear from you!