As if taking high stakes exams wasn't stressful enough, test takers today don't just need to contend with fantastically challenging content and rigorous time constraints. Some days, even the parts of the test experience that you take for granted work against you. Amy and Mike invited educator Rob Pollak to explore how and why to manage your proctor.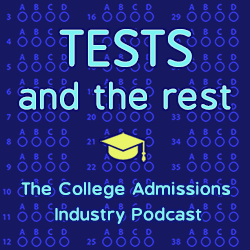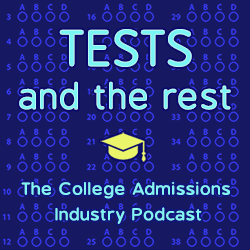 What are five things you will learn in this episode?
What exactly is the role of a test proctor?
How does the professionalism of the proctor influence performance?
What happens when proctoring goes wrong?
What can or should students do when a proctor compromises a test?
Why are proctored practice tests so valuable in practicing?
MEET OUR GUEST
Rob Pollak is an expert SAT and ACT tutor with a passion for helping high school students and their families navigate the standardized testing process. In 2012, Rob founded Pollak Tutors, a private tutoring company that helps students in NJ, NY, and CT prepare for and achieve their goals on college entrance exams.
Rob is a graduate of Hamilton College, Fordham University School of Law, and the ACT Instructional Mastery program.
Rob first appeared on this podcast in a TEST PREP PROFILE in episode 155.
Find Rob Pollak at rob@pollaktutors.com, 617.285.3210, or www.pollaktutors.com.
LINKS
Always Know More Than The Proctor
How Not to Proctor a Test
RELATED EPISODES
TRACKING TIME ON STANDARDIZED TESTS
COMMON TESTING MISTAKES AND HOW TO AVOID THEM
WHAT SAT & ACT DIAGNOSTIC TESTS CAN TELL YOU
ABOUT THIS PODCAST
Tests and the Rest is THE college admissions industry podcast. Explore all of our episodes on the show page.
ABOUT YOUR HOSTS
Mike Bergin is the president of Chariot Learning and founder of TestBright. Amy Seeley is the president of Seeley Test Pros. If you're interested in working with Mike and/or Amy for test preparation, training, or consulting, feel free to get in touch through our contact page. We'd love to hear from you!