Students, parents, and even teachers sometimes fall prey to the misconception that academic improvement follows a perfectly linear path with each performance a marked improvement over the last. If only! Amy and Mike invited educator Shahar Link to explore strategies for breaking through test score plateaus.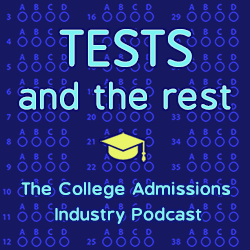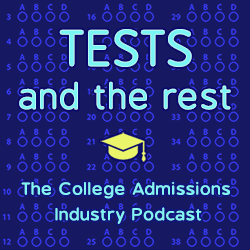 What are five things you will learn in this episode?
How can you tell the difference between a score ceiling and a plateau?
What are the most reliable ways to break through score plateaus?
What are the most common score levels where students hit plateaus?
Are there situations in which it doesn't make sense to keep trying to break through a plateau?
What are a few strategies to break through plateaus on either Reading and Writing or Math?
MEET OUR GUEST
Shahar Link, the CEO and founder of Mindspire Tutoring and Test Prep, has been at the forefront of the test preparation and academic excellence arena for over a decade. With a career spanning 25 years, Shahar has honed his expertise in high school teaching and tutoring standardized tests, including the SAT and ACT. Holding a Master's degree in History from Stanford University, where he delved into the history of IQ testing, Shahar founded Mindspire driven by the deep reward in empowering students to exceed their own expectations and achieve remarkable success in even the most formidable academic and mental endeavors.
Shahar's exceptional contributions have not gone unnoticed. He has been featured as a quoted expert in the renowned US News & World Report and has been invited as a keynote speaker at numerous educational institutions, captivating audiences with his innovative approaches to learning. Through Mindspire Tutoring and Test Prep, Shahar has transformed the lives of countless students, providing them with invaluable strategies and guidance to conquer academic challenges and unleash their true potential.
Shahar can be reached at https://www.mindspire.com.
LINKS
Standardized Test Preparation Checklist
Disappointing Results? Press On!
RELATED EPISODES
WHAT TO DO WHEN A TEST SCORE DISAPPOINTS
BRINGING GRIT TO TESTING AND ADMISSIONS
WHY YOU WANT TO WORK WITH A CAREER TUTOR
ABOUT THIS PODCAST
Tests and the Rest is THE college admissions industry podcast. Explore all of our episodes on the show page.
ABOUT YOUR HOSTS
Mike Bergin is the president of Chariot Learning and founder of TestBright. Amy Seeley is the president of Seeley Test Pros. If you're interested in working with Mike and/or Amy for test preparation, training, or consulting, feel free to get in touch through our contact page. We'd love to hear from you!