That old truism about needing to have money to make money wasn't necessarily coined with college in mind, but unlocking the long-term economic benefits of higher education definitely involves an investment up front. Amy and Mike invited college finance experts Dave Peterson and Dan Cieniewicz to share insights on how to pay for college.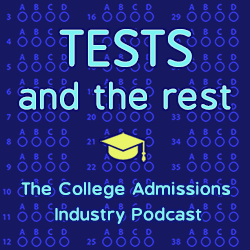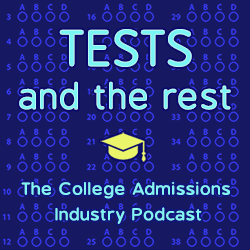 What are five things you will learn in this episode?
What sources do you recommend utilizing to pay for college?
What do the changes to the FAFSA mean for parents and students?
What's the worst advice you have seen regarding scholarships?
Does a student need to have perfect grades, test scores, or be a star athlete to win scholarships?
Where do you find scholarships?
MEET OUR GUEST
Dave Peterson, The Scholarship Coach, is the father of a rising college junior who, to date, has won over $80,000 in scholarships. Because of his son's success with scholarships, people started asking him for advice on how their children could win scholarships. These questions prompted Dave to write the book DEBT-FREE COLLEGE: Proven Strategies for Winning Scholarships and Other Tools to Help You Avoid Student Loan Debt. Dave shares a new scholarship opportunity every day on his podcast and Substack called "Your Daily Scholarship." He provides one-on-one coaching for students and families to help them find and win scholarships to achieve their debt-free college dreams.
Dave previously appeared on this podcast in episode 496 to share 12 MUST-SEE SCHOLARSHIPS.
Find Dave at dave@nodebtcollege.com.
Dan Cieniewicz works with parents of teenage children as they find themselves in position to strategize to pay for college while also staying on track for retirement. Dan's goal when working with clients is to explain the complexities of the financial aid & college application process and to strategize to make sure that both parents and children are set up for long term success.
Dan was born & raised in Berks County. He attended Albright College, majoring in Economics & Political Science and played on the football team. Dan has obtained the CERTIFIED FINANCIAL PLANNER™ designation.
Find Dan at www.thecollegedude.com.
LINKS
Mastering the New FAFSA Webinar
Education Tax Credits–AOTC and LLC
RELATED EPISODES
COLLEGES THAT OFFER THE BEST SCHOLARSHIPS AND FINANCIAL AID
FOUR SCHOLARSHIP MYTHS
THE BETTER FAFSA FOR NEW & PREVIOUS FILERS
**Check out our full Paying for College Playlist**
ABOUT THIS PODCAST
Tests and the Rest is THE college admissions industry podcast. Explore all of our episodes on the show page.
ABOUT YOUR HOSTS
Mike Bergin is the president of Chariot Learning and founder of TestBright. Amy Seeley is the president of Seeley Test Pros. If you're interested in working with Mike and/or Amy for test preparation, training, or consulting, feel free to get in touch through our contact page. We'd love to hear from you!