Few concepts in education and performance psychology are as universally accepted as that of the power of a growth mindset. Does that mean the research is conclusive and settled? Not exactly. Amy and Mike invited journalist Jill Barshay to dig into an unexpectedly controversial question–does growth mindset matter?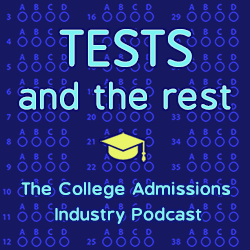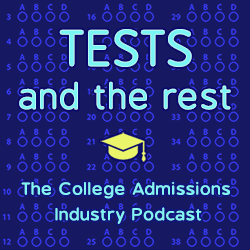 What are five things you will learn in this episode?
What is growth mindset?
How new is the concept of growth mindset?
What is the research evidence for growth mindset?
Is the science behind growth mindset universally accepted?
Should growth mindset be taught?
MEET OUR GUEST
Jill Barshay writes the weekly "Proof Points" column about education research and data, covering a range of topics from early childhood to higher education. She taught algebra to ninth-graders for the 2013-14 school year. Previously, Barshay was the New York bureau chief for Marketplace, a national business show on public radio stations. She has also written for Congressional Quarterly, The Wall Street Journal, The New York Times and the Financial Times, and appeared on CNN and ABC News. She was a 2016-17 Spencer Fellow in Education Reporting. In 2019 she received the American Educational Research Association's award for excellence in media reporting on education research. A graduate of Brown University, Barshay holds master's degrees from the London School of Economics and Columbia University's Graduate School of Journalism.
Follow Jill by subscribing to the Proof Points newsletter at https://hechingerreport.org/newsletters/.
LINKS
Does growth mindset matter? The debate heats up
Should taxpayers and schools invest in 'growth mindset' programs?
Growth mindset guru Carol Dweck says teachers and parents often use her research incorrectly Praise strategies and results, not effort alone, she says
Thriving under pressure: The effects of stress-related wise interventions on affect, sleep, and exam performance for college students from disadvantaged backgrounds
RELATED EPISODES
BRINGING GRIT TO TESTING AND ADMISSIONS
HELPING STUDENTS PREPARE FOR THE DEMANDS OF COLLEGE
HOW TO BECOME A RIDICULOUSLY EFFECTIVE STUDENT
ABOUT THIS PODCAST
Tests and the Rest is THE college admissions industry podcast. Explore all of our episodes on the show page.
ABOUT YOUR HOSTS
Mike Bergin is the president of Chariot Learning and founder of TestBright. Amy Seeley is the president of Seeley Test Pros. If you're interested in working with Mike and/or Amy for test preparation, training, or consulting, feel free to get in touch through our contact page. We'd love to hear from you!