Traditionally, the words "academics" and "intelligence" have always evoked a positive, mutually supportive relationship. Then AI improved! Amy and Mike invited writer Derek Newton to explain the escalating arms race between artificial intelligence and academic integrity.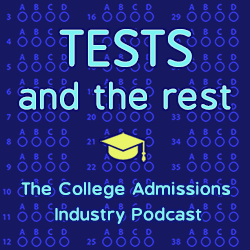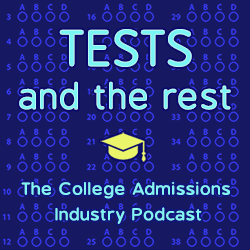 What are five things you will learn in this episode?
How have advances in artificial intelligence changed how students work?
How does AI threaten the integrity of assigned homework and papers?
What other factors contribute to academic dishonesty?
What have teachers and institutions done so far to combat this threat?
What else can and should academia do to safeguard academic integrity?
MEET OUR GUEST
Derek Newton is a recognized expert in message development, media and public relations with more than 20 years experience selling people, ideas, and organizations worldwide. He is an education writer in New York City. He's a contributing writer at Forbes and has published education bylines in outlets such as The Atlantic, the Washington Post and USA Today. For the past several years, Derek's coverage focus has been on academic integrity – cheating. In addition to his regular education writing on higher education and education technology, he also writes a regular newsletter on academic misconduct called, "The Cheat Sheet."
Derek can be reached at derek@novembergroup.net.
LINKS
THE ACADEMIC INTEGRITY ARMS RACE
CHEATING AND PLAGIARISM SOFTWARE
THE GROWING IMPACT OF CHEATING DURING COVID
RELATED EPISODES
COURSE SELECTION FOR HIGHLY SELECTIVE ADMISSIONS
THE FUTURE OF AP EXAMS
CHOOSING BETWEEN AP AND IB PROGRAMS
ABOUT THIS PODCAST
Tests and the Rest is THE college admissions industry podcast. Explore all of our episodes on the show page.
ABOUT YOUR HOSTS
Mike Bergin is the president of Chariot Learning and founder of TestBright. Amy Seeley is the president of Seeley Test Pros. If you're interested in working with Mike and/or Amy for test preparation, training, or consulting, feel free to get in touch through our contact page. We'd love to hear from you!