Every meaningful challenge can be prepared and practiced for, which tends to mean that challengers vie for the best outcomes. Whether you're competing against yourself or others, you have to put in the effort. Amy and Mike invited educator Steven Menking to explore the importance of a competitive mindset in testing.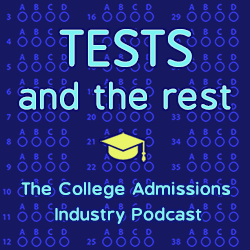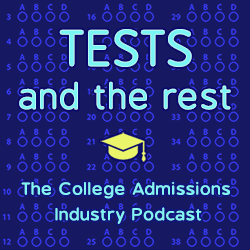 What are five things you will learn in this episode?
Why is mindset such a significant factor in test prep success?
What is a competitive mindset, and how does it work?
Who exactly are typical test takers competing with?
Does this approach benefit students beyond just test prep?
What are the biggest obstacles to having a proper mindset?
MEET OUR GUEST
Steven Menking is the Founder and CEO of Menking Tutoring. After graduating from Williams College in 2010 with degrees in Economics and Mathematics, Steven worked on Wall Street for several years before going into business for himself as a private tutor in NYC. Over the past decade Steven has worked with hundreds of students from around the world on standardized tests and academic subjects. He founded Menking Tutoring in 2020 to provide premium SAT and ACT courses in an online, on-demand format to students around the world.
Find Steven at https://menkingtutoring.com or steven@menkingtutoring.com.
LINKS
Grateful for an Opportunity to Compete
About That Perfect SAT Score You Expect…
RELATED EPISODES
MENTAL TECHNIQUES FOR PEAK TEST PERFORMANCE
THE INNER GAME OF TESTING
WHAT DOES IT MEAN TO BE A BAD TEST TAKER?
ABOUT THIS PODCAST
Tests and the Rest is THE college admissions industry podcast. Explore all of our episodes on the show page.