We all value physicians, which means we all, by extension, value medical school. Like it or not, that must mean we all value that really challenging admissions exam all future doctors in the U.S. must excel on. Amy and Mike invited educational consultant Shirag Shemmassian, Ph.D. to tell us all about the MCAT.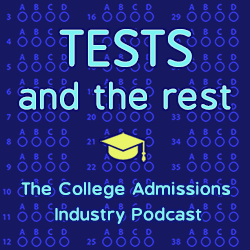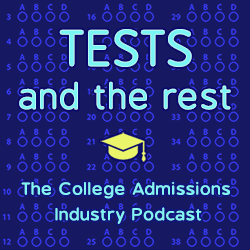 What are five things you will learn in this episode?
What is tested on the MCAT?
How is the MCAT scored, and what is a good score?
What kinds of schools or programs use the MCAT for admissions?
When should students prepare for and take the MCAT?
When should students retake the MCAT?
MEET OUR GUEST
Shirag Shemmassian, Ph.D. is the founder of Shemmassian Academic Consulting and one of the world's foremost experts on medical school admissions and college admissions. For nearly 20 years, he and his team have helped thousands of students get into medical school and top colleges using his systematic and proprietary approach.
Shirag first appeared on this podcast in episode #215 to discuss GETTING INTO MEDICAL SCHOOL.
Find Shirag at www.shemmassianconsulting.com.
LINKS
Taking the MCAT® Exam | Students & Residents
MCAT: The Ultimate Guide (2022) | Shemmassian Academic Consulting
RELATED EPISODES
WHAT EVERY PRE-MED MAJOR SHOULD KNOW
GETTING INTO MEDICAL SCHOOL
GETTING READY FOR GRADUATE SCHOOL
ABOUT THIS PODCAST
Tests and the Rest is THE college admissions industry podcast. Explore all of our episodes on the show page.
ABOUT YOUR HOSTS
Mike Bergin is the president of Chariot Learning and founder of TestBright. Amy Seeley is the president of Seeley Test Pros. If you're interested in working with Mike and/or Amy for test preparation, training, or consulting, feel free to get in touch through our contact page. We'd love to hear from you!