Most of us understand at least intuitively how challenging the road to becoming a doctor is. Few realize, however, how hard just gaining admission to medical school can be. Amy and Mike invited educational consultant Shirag Shemmassian to describe in detail the process of getting into medical school.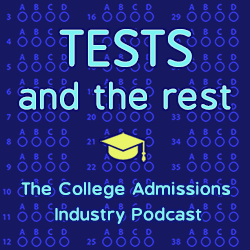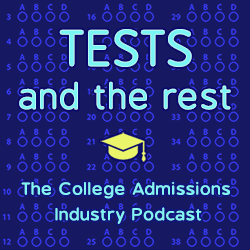 What are five things you will learn in this episode?
What are the different routes to becoming a physician in the US?
How do medical school admissions differ from college admissions?
How tough is the MCAT vs. the ACT or SAT?
What makes a great medical school personal statement?
What are some common med school admissions mistakes?
MEET OUR GUEST
Shirag Shemmassian, Ph.D. is the founder of Shemmassian Academic Consulting and one of the world's foremost experts on medical school admissions and college admissions. For nearly 20 years, he and his team have helped thousands of students get into medical school and top colleges using his systematic and proprietary approach.
Find Shirag at https://www.shemmassianconsulting.com/.
LINKS
How to Get Into Medical School: The Ultimate Guide (2021)
RELATED EPISODES
WHAT EVERY PRE-MED MAJOR SHOULD KNOW
GETTING INTO BUSINESS SCHOOL
LETTERS OF RECOMMENDATION: GOOD VS. GREAT
ABOUT THIS PODCAST
Tests and the Rest is THE college admissions industry podcast. Explore all of our episodes on the show page.
ABOUT YOUR HOSTS
Mike Bergin is the president of Chariot Learning and founder of TestBright. Amy Seeley is the president of Seeley Test Pros. If you're interested in working with Mike and/or Amy for test preparation, training, or consulting, feel free to get in touch through our contact page. We'd love to hear from you!