Most of us understand the meaning of the term "hook" in the context of a catchy song or piece of writing, but when did we start using it for college applicants? Amy and Mike invited educational consultant Aly Beaumont to explain what "unhooked" means in admissions.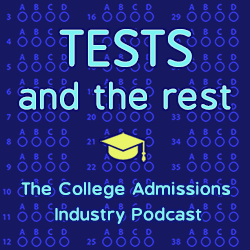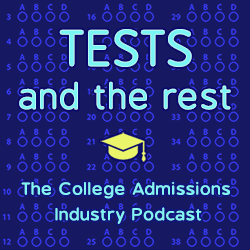 What are five things you will learn in this episode?
What exactly is a "hook" in college admissions parlance?
Why do institutional priorities carry so much weight in admissions?
Are hooks the same from one college to another?
Is there really anything like a completely unhooked student?
How can an unhooked applicant improve their odds of being accepted?
MEET OUR GUEST
Aly Beaumont is the founder of Admissions Village, a family focused, affordable, one-on-one college guidance consultancy. Aly is deeply committed to making the college admissions process less stressful, and her success with this objective can be measured by both the growing number of referrals she receives as well as the repeat business of family siblings. Aly is also a founder and advisor to The College T, a website connecting high school students with college students and recent graduates so that first-hand information and experiences can be shared.
Aly is a graduate of Tufts University where she majored in History with a concentration in Modern Women and African American History, and was captain of the Equestrian Team. She lives in Wilton, CT with her husband Perry, their two dogs Buddy and Buzz and their three sons. Two of their sons are currently in college at The University of St. Andrews in Scotland and Keyon College in Ohio, and one graduated from Santa Clara University. Aly is an Associate member of IECA and she has her certificate as an Independent Educational Consultant from the University of California Irvine.
Aly previously appeared on this podcast in episode 212 to discuss PREPARATION FOR HIGHLY SELECTIVE COLLEGE ADMISSIONS, episode 341 to discuss COURSE SELECTION FOR HIGHLY SELECTIVE ADMISSIONS, and was the subject of an IEC PROFILE in episode 264.
Find Aly at https://www.admissionsvillage.com.
LINKS
What Does it Mean to be a "Hooked" Applicant?
IT'S NOT YOU, IT'S THEM
Dream Crusher
Takeaways from 2022: What's Next in College Admissions?
RELATED EPISODES
FITTING IN AND STANDING OUT
CREATING A PASSION PROJECT
BUILDING AN A+ EXTRACURRICULAR RESUME
TRANSCRIPT
TRANSCRIPT: What Does Unhooked Mean In Admissions?
ABOUT THIS PODCAST
Tests and the Rest is THE college admissions industry podcast. Explore all of our episodes on the show page.
ABOUT YOUR HOSTS
Mike Bergin is the president of Chariot Learning and founder of TestBright. Amy Seeley is the president of Seeley Test Pros. If you're interested in working with Mike and/or Amy for test preparation, training, or consulting, feel free to get in touch through our contact page. We'd love to hear from you!