Advocates of abolishing admissions tests claim that exams like the SAT and ACT discriminate against some populations while serving as proxy wealth tests. But do data or evidence support these positions? Amy and Mike invited student advocate Dr. Yoon S. Choi to analyze whether test optional policies drive equity.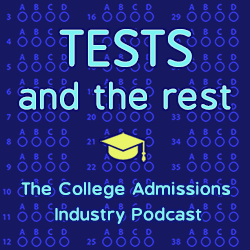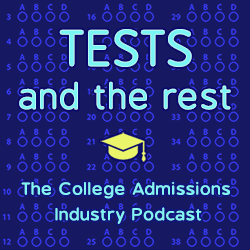 What are five things you will learn in this episode?
If the test scores correlate highly with income and race, does eliminating tests address the underlying contributors to low scores?
What does it mean to describe admissions tests as levers?
What did the UC Regents get wrong about the implications of their own commissioned study?
In what ways do standardized tests promote equity and access?
Why must the K-12 educational system be considered in the larger conversation about college access and readiness?
MEET OUR GUEST
Dr. Yoon S. Choi is CEO of CollegeSpring, a national nonprofit that helps schools and teachers provide free SAT and ACT prep to students from low-income backgrounds. She has over a decade of leadership, management, and fundraising experience, primarily with organizations serving underrepresented youth. In 2020, she was named a Presidential Leadership Scholar by the program led by the presidential centers of George W. Bush, William J. Clinton, George H.W. Bush, and Lyndon B. Johnson. She has published articles about testing and college access in Inside Higher Ed, The Hechinger Report, and EdSource. Yoon earned her doctorate in anthropology from the University of California at Irvine, as well as a master's degree from New York University and a bachelor's degree from Scripps College.
Reach Yoon at https://collegespring.org/.
LINKS
Words Matter: Don't Go Test Optional, and If You Do, Call it Something Else
Test Optional Won't Level the College Admissions Playing Field
RELATED EPISODES
WHO BENEFITS MOST FROM TEST OPTIONAL POLICIES?
COLLEGE ADVISING FOR UNDERSERVED POPULATIONS
WHY GRADE INFLATION IS HARMFUL
ABOUT THIS PODCAST
Tests and the Rest is THE college admissions industry podcast. Explore all of our episodes on the show page.