Pronounced differences in standardized test scores often manifest across racial and socioeconomic segments of districts, states, and the U.S. as a whole. Does this mean the tests are biased, or can the bias be found elsewhere? Amy and Mike invited educator Eva Addae to explain how SAT and ACT scores highlight educational inequity.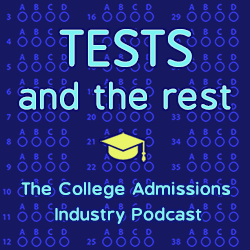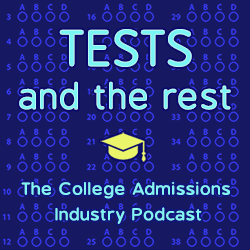 What are five things you will learn in this episode?
What is the historical narrative about college entrance exams and bias?
How do test makers keep bias out of test items?
Is the racial gap in educational outcomes real and measurable?
What societal factors contribute to educational inequity?
Why is addressing rather than ignoring the fundamental causes of inequality in our system so critical?
MEET OUR GUEST
Eva Addae is a Partner at Summit Prep LLC and a graduate from the University of Chicago. Following some time in the corporate world, she discovered her passion for teaching when she led a few local students in achieving incredible success on their SATs & ACTs.
Dissatisfied with the "one size fits all" approach to tutoring, Eva set out to create modern teaching methodologies, techniques and motivating systems that reflect the same process. Along with her business partner, David, they developed the company's Adaptive Learning Indexes from over 20 years of past SATs & ACTs. A decade and hundreds of students later, she proudly boasts an average score increase of 8 points on the ACT and 220 points on the SAT. Her personal philosophy is "only by knowing how one learns can knowledge be imbued and the joy of education discovered."
Find Eva by emailing tiffany@summitprep.com.
LINKS
The Future of Educational Inequality in the United States
Schools are still segregated, and black children are paying a price
National Center for Education Statistics (NCES) Back to school statistics (2020-21)
Widening Racial Scoring Gap on the SAT College Admissions Test
RELATED EPISODES
DO TEST OPTIONAL POLICIES DRIVE EQUITY?
THE SAT AND ACT ARE CLASSIST NOT RACIST
WHY THE SAT AND ACT ARE AWESOME
ABOUT THIS PODCAST
Tests and the Rest is THE college admissions industry podcast. Explore all of our episodes on the show page.
ABOUT YOUR HOSTS
Mike Bergin is the president of Chariot Learning and founder of TestBright. Amy Seeley is the president of Seeley Test Pros. If you're interested in working with Mike and/or Amy for test preparation, training, or consulting, feel free to get in touch through our contact page. We'd love to hear from you!