Tests like the SAT and ACT are almost universally reviled by those who deem the tests not only worthless and self-referential but also key agents in educational inequality. But does the evidence actually support those bold claims? Amy and Mike invited author and academic Freddie deBoer to dispel five myths about standardized tests.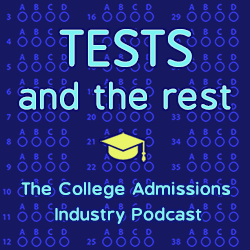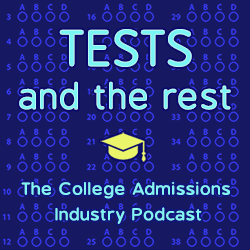 What are five things you will learn in this episode?
Aren't admissions exams just wealth tests?
Can superior test scores be bought?
Do SAT and ACT scores really predict college success?
Is it true that the SATs only tell you how well a student takes the SAT.
Is it true that test optional policies increase racial diversity at colleges?
MEET OUR GUEST
Freddie deBoer is a writer and academic. He is the author of the book The Cult of Smart. He lives in Brooklyn.
Find Freddie at https://freddiedeboer.substack.com/.
LINKS
You Aren't Actually Mad at the SATs
RELATED EPISODES
WHY GRADE INFLATION IS HARMFUL
HOW SAT AND ACT SCORES HIGHLIGHT EDUCATIONAL INEQUITY
DO TEST OPTIONAL POLICIES DRIVE EQUITY?
ABOUT THIS PODCAST
Tests and the Rest is THE college admissions industry podcast. Explore all of our episodes on the show page.
ABOUT YOUR HOSTS
Mike Bergin is the president of Chariot Learning and founder of TestBright. Amy Seeley is the president of Seeley Test Pros. If you're interested in working with Mike and/or Amy for test preparation, training, or consulting, feel free to get in touch through our contact page. We'd love to hear from you!