The gap between a test taker's potential best and actual best depends entirely on delivering an error-free performance when it counts. But how easy is that in the face of tricky test questions, challenging content, and human fallibility? Amy and Mike invited test prep professional Michael Jordan to identify the common testing mistakes and how to avoid them.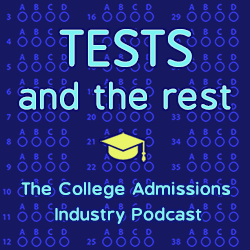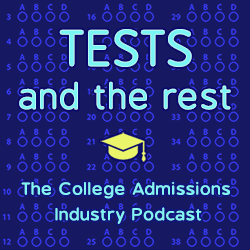 What are five things you will learn in this episode?
What types of errors do test takers think they make?
What types of errors do test takers actually make?
How can test takers avoid these classic mistakes?
What can analyzing errors teach us?
What does "muscle memory" have to do with error-free performance?
MEET OUR GUEST
A native of Lawrence, Kansas, Michael Jordan is a National Merit Scholar and perfect-scorer on the SAT and ACT. As a high school senior, he was torn between pursuing biomedical engineering or music education, and ultimately chose to study the latter at the University of North Texas.
After teaching high school band in Texas for four years, Michael branched out to test prep tutoring in 2013. He started hiring tutors in 2015, and since then, Michael Jordan College Prep has established itself as the leading provider of in-home test prep in the Dallas-Fort Worth area.
Michael is still a certified teacher as well as a member of the Independent Educational Consultants Association. Outside of running a test prep business, Michael enjoys running a competitive barbecue team, cooking with his wife, Ashleigh, playing with his dog, Ella, and planning world travels.
Find Michael at http://www.mjprep.com/ or michael@mjprep.com.
LINKS
The "Categorize Your Mistakes" Exercise
Embracing Mistakes for Bigger Brains… and Test Scores
ABOUT THIS PODCAST
Tests and the Rest is THE college admissions industry podcast. Explore all of our episodes on the show page.