Once you decide whether you'll take the SAT or ACT for college admissions and scholarship purposes (you probably should), you'll need to make critical decisions about timelines for prep and testing. Amy and Mike invited educator Jim Reinish to answer the age-old question: "When should you take the SAT or ACT?"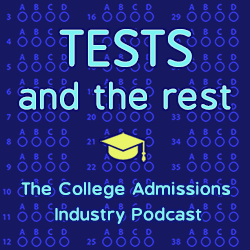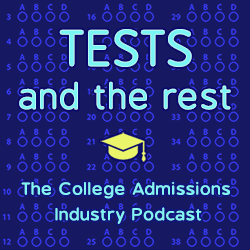 What are five things you will learn in this episode?
When should high schoolers plan to prep for and take the SAT and/or ACT?
How do current testing timelines differ from the old testing paradigm?
What academic considerations influence testing timelines?
What scheduling challenges should be considered during test planning?
What personality traits in test takers need to be taken into account?
MEET OUR GUEST
Unlike many test prep professionals, Jim Reinish discovered test prep "late" in life. A graduate of Columbia University's Engineering School, Jim had a long and successful career as an executive with the Port Authority of New York and New Jersey. In the midst of a salary freeze and worrying about the future cost of his children's college tuition, Jim explored additional income sources. He bombed at selling knives and hated real estate, so in 1994, he responded to a tiny newspaper ad (found by his wife) for the Princeton Review. The rest as they say is history.
Jim rose up the ranks at Princeton Review becoming a site director and a premier tutor. Wanting to impart a more personal approach to his tutoring, he soon began his own company. It grew to become one of the most successful tutoring companies in a very competitive New Jersey market. Tutoring at night and weekends, Jim prepared thousands of students for the SAT, ACT, GRE and GMAT. At the same time, Jim and his wife Lisa shepherded three children through the college application journey with them eventually landing at the University of Virginia, Columbia University and Penn State.
In 2015, Jim retired from his day job and, with Lisa, moved to the frozen tundra of Rochester, NY to be closer to his daughter and, hopefully, grandchildren. Jim thought he was done tutoring, but missed it so much that he went back to work. It didn't hurt that he found Mike Bergin and Chariot Learning. Jim's been working for Chariot Learning ever since and has solved the snow issue by spending half the year in Florida. Grandchild number one is almost two!!
Find Jim at jim@chariotlearning.com.
LINKS
When is the best time to take the SAT or ACT?
How long should preparing for the SAT or ACT take?
RELATED EPISODES
WHAT SAT & ACT DIAGNOSTIC TESTS CAN TELL YOU
HOW TEST PREP AND SPORTS ARE SIMILAR
HOW TEST PREP TUTORING SHOULD WORK
ABOUT THIS PODCAST
Tests and the Rest is THE college admissions industry podcast. Explore all of our episodes on the show page.
ABOUT YOUR HOSTS
Mike Bergin is the president of Chariot Learning and founder of TestBright. Amy Seeley is the president of Seeley Test Pros. If you're interested in working with Mike and/or Amy for test preparation, training, or consulting, feel free to get in touch through our contact page. We'd love to hear from you!