In a perfect world, every student would commit to exactly the kind of test prep program he or she needs to confidently reach or exceed SAT & ACT score goals. However, in the world we live in, most families have no idea what an ideal test prep program should even look like. Amy and Mike invited test prep professional Evan Wessler to illuminate how test prep tutoring should work.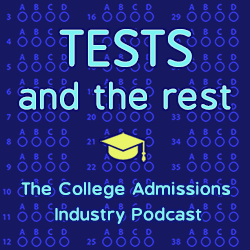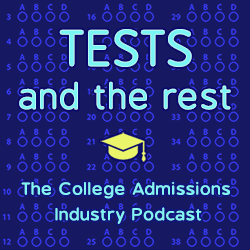 What are five things you will learn in this episode?
Why is test prep necessary?
What are some fundamentals any test prep program should include?
Is individual tutoring always the best option?
What is the right timeline for testing and preparation?
Is more prep always better?
MEET OUR GUEST
A Long Island, NY native and Pittsburgh, PA transplant since 2016, Evan Wessler has been tutoring and teaching in one way or another since high school. After graduating summa cum laude with a degree in biology from Bucknell University, Evan spent a brief period in Harvard University's Biomedical & Biological Sciences Ph.D. program before deciding to pursue a different path. In 2009, he joined Method Test Prep as an ACT/SAT/academic tutor. Soon after, he took on additional responsibilities within the organization, including managing the tutoring team, developing educational content, and expanding the reach of Method Test Prep's private tutoring and online services. Ten years later, he remains involved in many facets of the organization as it continues to grow.
Evan's extensive experience in analyzing and teaching the ACT and SAT has helped him develop keen insight into what works in test prep and what doesn't. As an educator and advisor, Evan is passionate about using this knowledge to prime students for success. This includes establishing realistic goals and practical plans for achieving them. He strongly believes that test prep is about much more than questions and answers: it's a process that demands careful thought, deliberate planning, and steady work.
Find Evan at https://methodtestprep.com/
LINKS
SAT & ACT Tutoring is Not Sliced Chicken
7 Things Parents Need to Know About the ACT and SAT
ABOUT THIS PODCAST
Tests and the Rest is THE college admissions industry podcast. Explore all of our episodes on the show page.