There is truly no state like the Golden State and possibly no admission process like that of its flagship public university system. Amy and Mike invited educator Josefine Borrmann to enlighten us on the intricacies of applying to a college in the University of California system.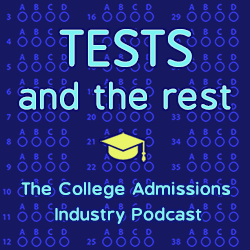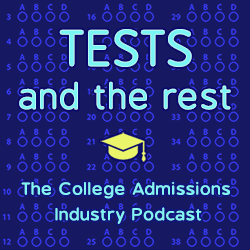 What are five things you will learn in this episode?
How does applying to University of California schools differ from applying to other schools?
What factors do the UC consider in admission, and which do they not consider?
What do I need to know about the Personal Insight Questions & how can I support students in writing PIQ responses?
What is unique about the UC activities list?
What should students who do not live in California know about UC admissions
MEET OUR GUEST
Josefine Borrmann is the founder of Strive to Learn, a tutoring, test prep, and college admissions consulting company based in Southern California. Josefine has a Bachelors in Psychology and Ethnographic Documentary from Chapman University, a Masters in Visual and Media Anthropology from the Free University of Berlin, and an Independent Educational Consultant Certificate from the University of California, Irvine.
A native German, Josefine came to the US as an international student 15 years ago. As she navigated this foreign educational system, she realized she would love to help other students figure out how to gain an affordable and rewarding college education and started her company Strive to Learn. In her work with her students, Josefine's unique background in psychology, anthropology, and documentary filmmaking allows her to connect with many students of different backgrounds and help them figure out how to tell their stories in unique ways. Josefine is also the host of the Mindful Admissions podcast.
Josefine is currently based in Southern California and has helped over one hundred students apply to and get into their dream universities, many of which were in the UC system. She was also a professor at Chapman University, teaching Research Methods and Anthropology. When she is not working with students, you can often find her galavanting about in the mountains, backpacking, camping, or skiing, or with her nose stuck deeply in a riveting book.
Find Josefine at info@strivetolearn.com.
LINKS
I've got the Blues: Unpacking the Varsity Blues Admissions Scandal
Getting It Out of Your (UC) System: How to Craft a Successful UC Application
Spilling the Beans: 2021 UC Counselor Conference Insights
RELATED EPISODES
ATTENDING A LARGE PUBLIC UNIVERSITY
CREATING A PASSION PROJECT
HIGH SCHOOL COURSE SELECTION AND ACADEMIC RIGOR
ABOUT THIS PODCAST
Tests and the Rest is THE college admissions industry podcast. Explore all of our episodes on the show page.
ABOUT YOUR HOSTS
Mike Bergin is the president of Chariot Learning and founder of TestBright. Amy Seeley is the president of Seeley Test Pros. If you're interested in working with Mike and/or Amy for test preparation, training, or consulting, feel free to get in touch through our contact page. We'd love to hear from you!