We live in a society where most people hate tests with the same intensity they love sports. Would this stark dichotomy exist if the many parallels between the two challenges were more widely known? Amy and Mike invited test prep professional Tony Miglio to describe how test prep and sports are similar.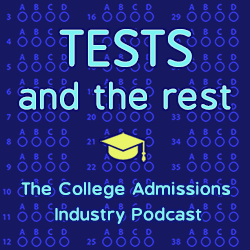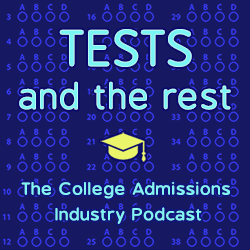 What are five things you will learn in this episode?
Why do sports analogies make so much sense when we talk about test prep?
Why is motivation so important in both endeavors?
What does the concept of muscle memory have to do with testing?
Why can mistakes be meaningful in the prep process?
How does coaching make a massive difference in both tests and sports?
MEET OUR GUEST
Tony Miglio is the owner of NKY Tutoring and is a nationally sought-after test prep expert, specializing in the math section of the ACT Test. He has worked with students both locally in the Greater Cincinnati area, but also students throughout the US and Europe. He works with students in person, and virtually; in groups, and 1-1, and is able to help build a rapport with each of his students to help students grow in confidence, along with the growing their ACT Scores.
Tony holds a Bachelor of Science degree in Education with a minor in Psychology from Northern Kentucky University. Tony is a former teacher, and he has been an ACT tutor for more than 15 years, with the last 10 years specializing in helping students conquer and raise their Math ACT Scores. His specialty is customizing the mental approach for each student, based upon their score that they need to drive success on the test.
Last year, he quit his previous job to be a full-time standardized test tutor and focus on helping students all over the country. Being full time allows him to meet with students throughout the day as well as travel across the US, to work with schools. This flexibility has provided Tony the opportunity to make a work with more students and make a positive impact in their lives.
Find Tony at nkytutoring.com@gmail.com
LINKS
Similarities between Baseball/Softball and the ACT
Looking for a Good Test Strategy? Think Sports.
ABOUT THIS PODCAST
Tests and the Rest is THE college admissions industry podcast. Explore all of our episodes on the show page.