We often hear that internships are a smart option for teens whether they have clear career aspirations or not. What we don't hear are all the details about where, when, how, and why. Amy and Mike invited business development consultant Robert Khoury to review everything you need to know about high school internships.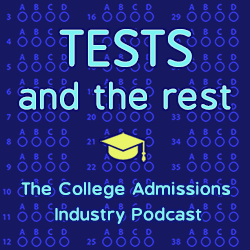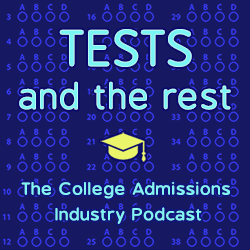 What are five things you will learn in this episode?
How valuable is an internship to a high school student?
What makes an internship significant?
What are the best ways for high schoolers today to find internships?
What are some opportunities you have seen that may be available for a high school student?
What else should high school students do for future college and career success?
MEET OUR GUEST
Robert J. Khoury is the founder and CEO of Agile Rainmakers, a high-impact business development consulting and advisory firm based in Chicago's Gold Coast. His 20+year career in the financial industry has seen him in many roles: an equity derivatives trader, portfolio manager, corporate strategist, chief operating officer, recruiter, hedge fund executive, and private equity investor. Rob earned a BSE in Electrical Engineering at Princeton University and his MBA from Duke University's Fuqua School of Business. He takes great pleasure in supporting college students and recent graduates in making career and life choices that support the fulfillment of their life's goals.
As a member of the Princeton Club of Chicago, for over a decade he has organized intern luncheons for Princeton students eager to find opportunities in Chicago. He has hired interns over the years and has a passion for ensuring their success. Rob led personal and professional development seminars for Landmark Worldwide for several years; enjoys volunteering, philanthropy, and family vacations; and lives with his wife, Mary – a freshwater ecologist – and their two children in a downtown Chicago condo overlooking beautiful Lake Michigan. This book is the first in a series on internships.
Robert can be reached at robert@agilerainmakers.com.
LINKS
How to Intern Successfully: Insights & Actions to Optimize Your Experience
https://www.robertjkhoury.com/newsletter
Robert J. Khoury '90 and John Selby '68 Offer Advice on the Intern Experience | Princeton Alumni Weekly
PAWcast: Rob Khoury '90 on Designing Better Internships
RELATED EPISODES
STRATEGIES FOR SELECTING A COLLEGE MAJOR ON TIME
HELPING TEENS FIND THEIR VALUES AND PURPOSE
WHAT HIGH SCHOOLERS SHOULD KNOW ABOUT THE NEXT LEVEL
ABOUT THIS PODCAST
Tests and the Rest is THE college admissions industry podcast. Explore all of our episodes on the show page.
ABOUT YOUR HOSTS
Mike Bergin is the president of Chariot Learning and founder of TestBright. Amy Seeley is the president of Seeley Test Pros. If you're interested in working with Mike and/or Amy for test preparation, training, or consulting, feel free to get in touch through our contact page. We'd love to hear from you!