We often talk about how expensive a college education can be, but we don't explore often enough how to make earning a degree less expensive. Amy and Mike invited educator David Vise to discuss different ways to earn advance college credit.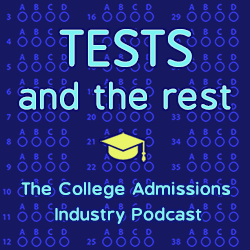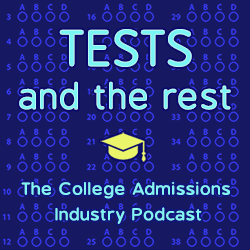 What are five things you will learn in this episode?
What are different ways high schoolers can earn advance college credits?
What are the advantages and disadvantages of entering college with a lot of credits?
Is it really possible for students to earn a Freshman Year for Free?
Which kinds of schools or majors are least likely to accept advance credit?
How do the CLEP and AP exams or IB programs compare or overlap?
MEET OUR GUEST
David Vise is the executive director of Modern States Education Alliance, a philanthropy dedicated to making college more accessible and affordable for all.
A Pulitzer Prize-winner, Vise spent more than 20 years as a reporter at The Washington Post. He is the author of four books, including The Google Story, a national bestseller published in more than two dozen languages.
Vise received his MBA from The Wharton School of the University of Pennsylvania, where he is included on a list of 125 most influential alumni. He serves as a senior advisor at New Mountain Capital.
Find David at david@modernstates.org or 202-439-0318.
LINKS
Modern States Education Alliance
Earn College Credit with CLEP
RELATED EPISODES
ADVANTAGES OF DUAL ENROLLMENT
CHOOSING BETWEEN AP AND IB PROGRAMS
WHEN BORROWING FOR SCHOOL IS A BAD IDEA
ABOUT THIS PODCAST
Tests and the Rest is THE college admissions industry podcast. Explore all of our episodes on the show page.
ABOUT YOUR HOSTS
Mike Bergin is the president of Chariot Learning and founder of TestBright. Amy Seeley is the president of Seeley Test Pros. If you're interested in working with Mike and/or Amy for test preparation, training, or consulting, feel free to get in touch through our contact page. We'd love to hear from you!