If you find the news that many high schools require admissions tests surprising, you'll be even more shocked to learn just how many different exams there are! As part of our series on HS admissions tests, Amy and Mike invited educator Kelly Frindell to explain the role and structure of the SSAT.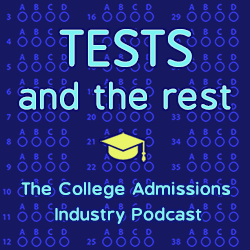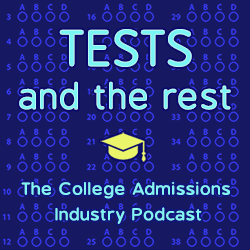 What are five things you will learn in this episode?
What is the purpose and structure of the SSAT?
How is the SSAT scored?
When should a child start preparing for the SSAT?
What are some of the "best practices" for preparing for the SSAT?
How important is vocabulary on the SSAT?
MEET OUR GUEST
Dr. Kelly Frindell is an expert, effective test prep tutor with over 20 years of experience. She has assisted students in achieving testing success and providing students with the tools to get into the schools of their dreams since 2001.
Kelly graduated with honors from Trinity University with a BA in psychology, then obtained her Ph.D. in Public Health from the University of Texas. She started tutoring at prestigious test prep companies such as Tutorial Resources and Toby Rose Prep, both in Miami, FL, the Princeton Review in San Antonio, and House of Tutors in Austin. After gaining invaluable experience at these institutions, she started InHouse Test Prep in 2007.
Dr. Kelly is an expert in test preparation styles, techniques and study material. Her specialties are the SSAT, ISEE, PSAT, SAT, ACT and GRE. Dr. Kelly's love and passion for helping students exceed their expectations is the driving force behind her company and her success.
Kelly can be reached at https://www.inhousetestprep.com.
LINKS
Official SSAT Website
What's a "Good" SSAT or ISEE score?
RELATED EPISODES
WHAT IS THE ISEE?
WHAT IS THE HSPT?
WHAT IS THE SHSAT?
ABOUT THIS PODCAST
Tests and the Rest is THE college admissions industry podcast. Explore all of our episodes on the show page.
ABOUT YOUR HOSTS
Mike Bergin is the president of Chariot Learning and founder of TestBright. Amy Seeley is the president of Seeley Test Pros. If you're interested in working with Mike and/or Amy for test preparation, training, or consulting, feel free to get in touch through our contact page. We'd love to hear from you!