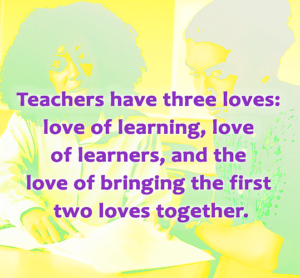 While the beginning of a new school year usually focuses on how students feel (not psyched), public discussion these days tends to center around teachers. Apparently, they're not psyched either, and not just because that long summer recess has finally ended. Many pearls have been clutched at the prospect of rampant teacher shortages, even in traditionally well-staffed districts.
Even in the wake of the Great Resignation, diminished enthusiasm for a once beloved profession seems surprising. What's changed? According to the United Federation of Teachers, nearly three-quarters of pre-K to grade 12 teachers who participated in the AFT survey reported that conditions have changed for the worse over the past five years and would not recommend the teaching profession to a prospective new teacher. Apparently, even before the COVID-19 pandemic, nearly 300,000 teachers were leaving the profession every year, and about one-third of teachers and principals reported that they were likely to leave their current job by the end of the 2021-22 school year, up from about one quarter of teachers and 15 percent of principals in January 2021.
Author Scott Hayden shared an insight that clarifies this apparent crisis: "Teachers have three loves: love of learning, love of learners, and the love of bringing the first two loves together." Teachers don't love behavioral management. They don't love combative parents. Nobody has ever said that teachers love greater responsibilities, lower pay, unrealistic expectations in the face of diluted standards, or rampant politicization of school boards.
I'm not defending entitled educators or suggesting that working in a classroom can't be a tremendously rewarding and enjoyable job. But society has arrived at an inflection point where every aspect of professional life is being reconsidered. The traditional role of a teacher encompasses far too much activity unrelated to actual instruction with terribly few opportunities to foster real learning. Whether or not a teacher shortage really exists, the profession itself might not change.
Luckily, plenty of other paths lead to a life of rich interaction with engaged learners, supportive parents, and precious few intrusive administrators. Can a person make a living as an educator without all the compromises that appear to be driving teachers from classrooms from pre-school to grad school? Anyone reading this already knows the answer and may be joyfully living it…
Basically, if you really love to teach, become a tutor.
— Mike Bergin
Tutor Tastemaker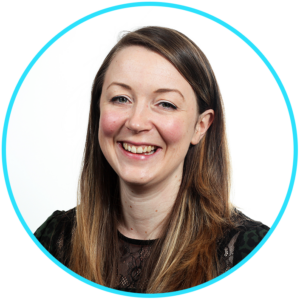 Georgina Green is a scientist based in Hertfordshire who focuses on teaching STEM studies.
What are three resources your practice depends on?
Tutorbird – saves me hours in invoicing time and provides a great customer portal to build client relationships
TES – lots of valuable resources
TickTick – My regular brain dump is quickly organised into an action plan
What is one more resource you strongly recommend?
Qualified Tutor – their training and community have been invaluable to me in building my business and professionalism
What is one insight every tutor should hear? 
Your lessons aren't about you. Don't worry about being perfect, or showing what you can do. Focus on what your student needs and allow yourself to make mistakes just as compassionately as you allow your students to do so.
Tutor Tips, Tools, and Thoughts
AI is making it easier than ever for students to cheat
If you are a writing tutor, be warned.
8 Things Your Video Setup Says About You
… and how to fix them
Private Tutoring Market Size, Growth & Trends | Analysis [2028]
The global private tutoring market size was USD 92.59 billion in 2020. Where is it going?
Four Reasons to Take a Study Skills Class
Do you teach study skills?
7 Steps to Successfully Start a Business With No Money
Are you still in the startup phase of your practice? Follow these steps.
Did you enjoy this issue of Tutor: The Newsletter? Get the next issue right in your inbox by subscribing below: