Reading, we've long understood, is fundamental. Where we lack consensus, however, seems to be on what the fundamentals of reading are. Amy and Mike invited educator Dr. Linda Hirsch to share new insights into literacy.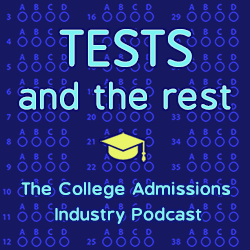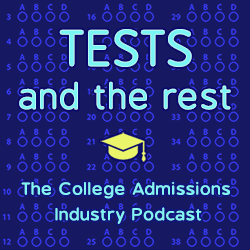 What are five things you will learn in this episode?
Why is early literacy so foundational?
What is the history of the "reading wars"?
Why has pedagogy shifted to its current re-emphasis on phonics?
How do decoding strategies and cultural knowledge interact in reading
How do we encourage children to become readers?
MEET OUR GUEST
Dr. Linda Hirsch is a professor in the English Department at Hostos Community College/CUNY and a literacy development expert. She is also the creator, producer, writer and host of EdCast, a TV program that examines pressing issues in education. EdCast airs on CUNY TV, WNYE and the web.
Since its inception, EdCast has received seven Telly awards for excellence in cable broadcasting. These include "How to Spot Fake News," "Holocaust Education," NYC Men Teach: Bringing Men of Color into the Classroom," "A Conversation with André Aciman: Whose Text is it Anyway?" "Addressing Bullying," "New Approaches to Stuttering" and "Children's Emerging Literacy Development."
Dr. Hirsch is the Director of the Liberal Arts Degree and Co-Coordinator of the Writing-Across-the-Curriculum (WAC) Program at Hostos. She holds a Ph.D. in English Education from NYU and is the author of numerous publications on literacy, English-language learners and WAC. She has taught graduate courses at Columbia University's Teachers College, New York University, and the CUNY Graduate Center on literacy and linguistics and was a consultant for the PBS children's literacy series, Ghostwriter.
Linda can be reached at LHIRSCH@hostos.cuny.edu.
LINKS
"EdCast" Playlist
A Brief History of 'The Reading Wars'
Casualties of the Reading Wars
RELATED EPISODES
IMPROVING READING SKILLS WITH STRUGGLING TEENS (PART 1)
IMPROVING READING SKILLS WITH STRUGGLING TEENS (PART 2)
SOCIAL STUDIES INSTRUCTION AND READING COMPREHENSION
ABOUT THIS PODCAST
Tests and the Rest is THE college admissions industry podcast. Explore all of our episodes on the show page.
ABOUT YOUR HOSTS
Mike Bergin is the president of Chariot Learning and founder of TestBright. Amy Seeley is the president of Seeley Test Pros. If you're interested in working with Mike and/or Amy for test preparation, training, or consulting, feel free to get in touch through our contact page. We'd love to hear from you!